Suppose you ever engaged in international money transfers through a banking institution. In that case, you must know what a SWIFT code is. This code plays an essential role in enabling secure and accurate money transactions between banking institutions throughout the world. In this article, we will focus more on exploring what Permata Bank SWIFT code is, its functions, and how to find it.
People Also Read: What Is Mandiri SWIFT Code And How To Find It?
Permata Bank SWIFT Code at a Glance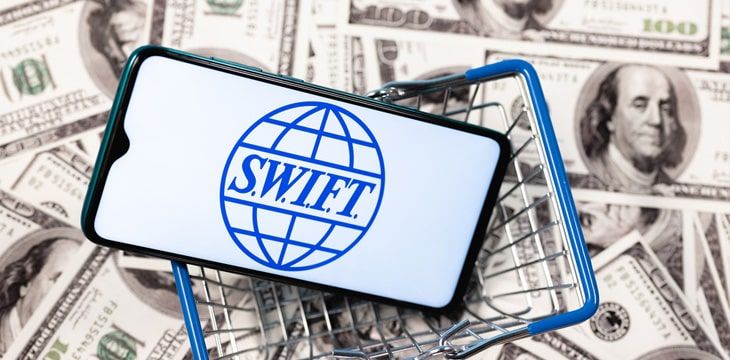 Sumber : Coingeek
SWIFT is the abbreviation of the Society for Worldwide Interbank Financial Telecommunication. It's also popularly called a Bank Identifier Code (BIC). This code is a unique identifier for particular banking institutions. The SWIFT system provides all banks in the world with a standardized format for conducting financial message exchanges.
Meanwhile, Permata Bank is an Indonesian private bank headquartered in Jakarta. Like any other bank, Permata Bank also has its own SWIFT code to accommodate international transactions. The Permata Bank SWIFT code is BBBAIDJA. Let's break down the code to understand its components:
Bank code (4 characters): In this case, the first four characters are "BBBA," representing the bank name Permata Bank.
Country code (2 characters): The subsequent two letters indicate the country where the banking institution is situated. Permata Bank is located in Indonesia. Hence it's written "ID."
Location code (2 characters): The seventh and eighth characters specify the location of the bank's head office. In this example, "JA" refers to Jakarta, which is where the Permata Bank head office is located.
How to Get the Permata Bank SWIFT Code?
Now you already know what the SWIFT code for Permata Bank is. But perhaps you are questioning how exactly to get the code? There are a number of straightforward methods to get the SWIFT code of Permata Bank, such as follows:
Reaching out to the bank: If you require an immediate answer, consider reaching out to Permata Bank through their customer service helpline. Ask for the SWIFT code for the particular branch or location related to your recipient's account. The representative from the bank should be able to provide you the correct SWIFT code details.
SWIFT code search engines: You can use the internet and make use of online SWIFT code search engines, such as bank.codes and www.theswiftcodes.com. These websites enable users to look for SWIFT codes by entering the name, location, and country of the bank. Once you enter the details, the search engine will show the Permata Bank SWIFT code.
Official website: Another way to find the SWIFT code for Permata Bank is through the bank's official website. Navigate to the "Customer Service" or "Contact" pages. Banks usually disclose their SWIFT codes there. The customer support staff can assist with delivering the code if it is not easily accessible.
What's the Purpose of Permata Bank SWIFT Code?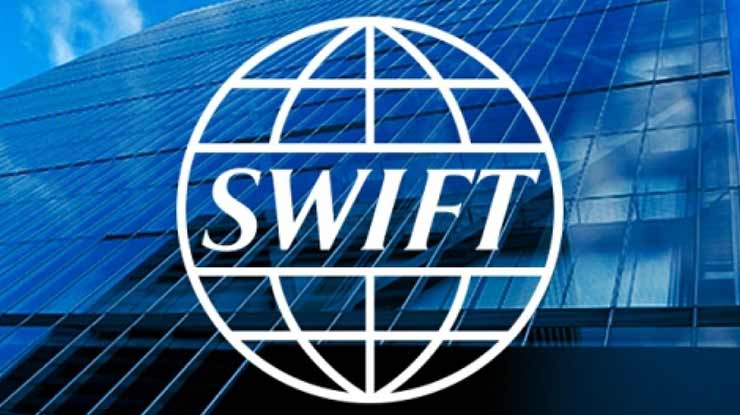 Sumber : Buat Atm
Much like other banks' SWIFT codes, the international identifier of Permata Bank also has the same purposes. Below are the primary purposes for using the Permata Bank SWIFT code:
Official identification: The SWIFT code is used to identify Permata Bank as a financial institution in the global-scale banking network. It guarantees correct Permata Bank identity while making or receiving international transactions.
Standardization: As mentioned previously, SWIFT codes provide a uniform format for recognizing all banks in the world. This standardization makes it easier to communicate with and handle international transactions.
Routing: The SWIFT code is essential for routing money from one bank to another on a global scale. Let's say you want to transfer funds to a Permata Bank account from a bank overseas. The SWIFT code enables the money you send to be delivered to the correct bank account at the right branch.
Facilitate correspondent relationships between banks: Correspondent interactions between Permata Bank and other international banks are made more accessible by SWIFT codes. Here, SWIFT codes serve as a sort of intermediary to streamline transactions between banks.
Customer comfort: Knowing and using the correct SWIFT code of Permata Bank simplifies international wire transfers. Customers also may ensure the accuracy and efficiency of their international transfers.
To wrap up, the Permata Bank SWIFT code is BBBAIDJA. It's an essential element for seamless transactions involving banks from overseas. So, make sure to always include the correct code so that the money you send is delivered by the right recipient.
People Also Read: 7 Most Popular Online Groceries In Indonesia–The Best To Try
In case you want to transfer money from Indonesia to overseas, there's always Flip Globe you can rely on. Flip Globe from Flip enables you to perform international transfers without using the SWIFT code. Grab the app now on App Store or Play Store to know how it works.