Bali has almost everything for everyone. While it's well-known for its sun, sand, and surf, this resort island offers several shopping malls where you can shop til you drop. If you are looking for the best shopping mall in Bali, below we have seven of them you shouldn't miss out on while in Bali.
People also read: 5 Luxurious Malls in Jakarta for Your Shopping Spree
1. Kuta Beachwalk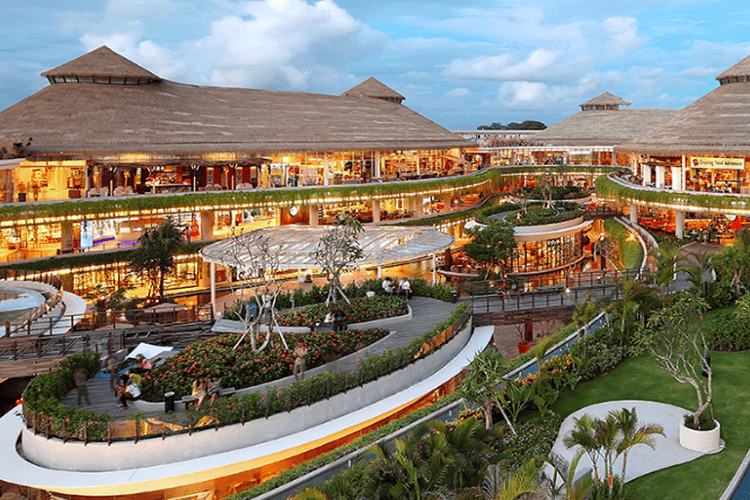 Sumber : Kompas
Kuta Beachwalk is a shopping center that doubles as an entertainment and dining complex in Jalan Pantai Kuta. Unlike other malls in Bali, this is the island's first retail center to offer an open and environmentally friendly layout.
Visitors can find various high-end brand stores and tenants in its 3-level building here. In addition to standalone establishments, there's also an affordable food court offering local and international cuisine. The best thing of all, Kuta Beachwalk is home to Indonesia's one of the biggest movie theaters, XXI Cineplex.
2. Discovery Shopping Mall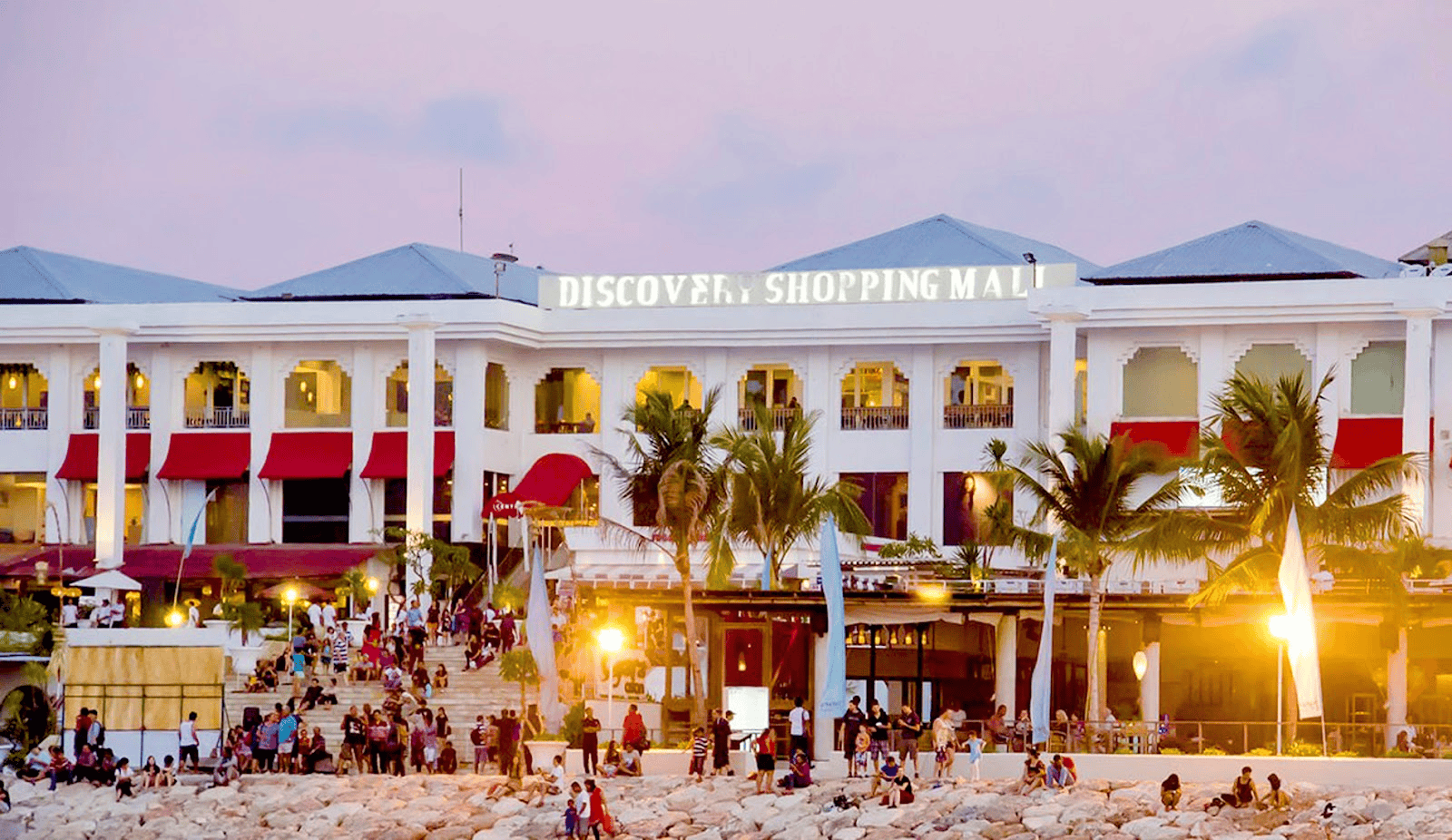 Sumber : Big Bali Tours
Another established shopping mall in Kuta. Located not too far from the well-known Waterbom Bali, the mall offers beachside beauty with an amphitheater situated directly on Kuta Beach's sands.
On the mall's 3-level building, visitors can discover a ton of fashion and lifestyle retail outlets. Tired of hopping from one outlet to another? Grab a quick meal at the various fast food outlets and standalone restaurants inside the mall. On the mall's southern part, you can find a souvenir market where you can buy multiple Balinese handicrafts for your loved ones.
3. Mal Bali Galeria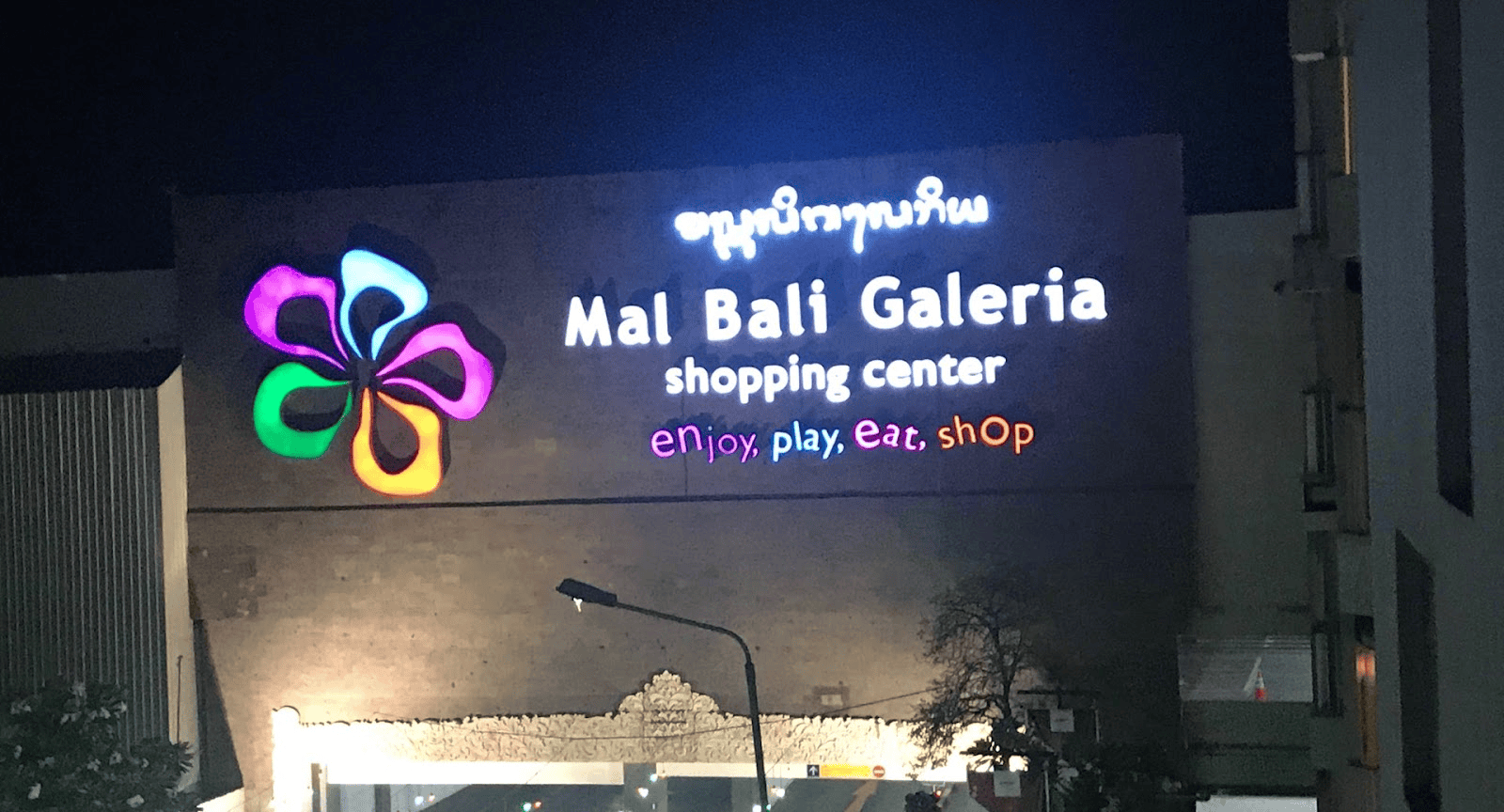 Sumber : Omni Bali
Mal Bali Galeria is a well-established shopping mall appealing to townies and foreigners. It acts as an unofficial landmark, for it is situated around the roundabout of Simpang Dewa Ruci. This, obviously, makes the mall hard to miss.
The mall is home to ACE Hardware, Hypermart, various international fashion retailers, and many more. If you want to bring along your family with a car, the mall offers a spacious multi-story parking lot. And if you come on the weekend, you'll be able to witness live performances in its outdoor area.
4. The Bali Collection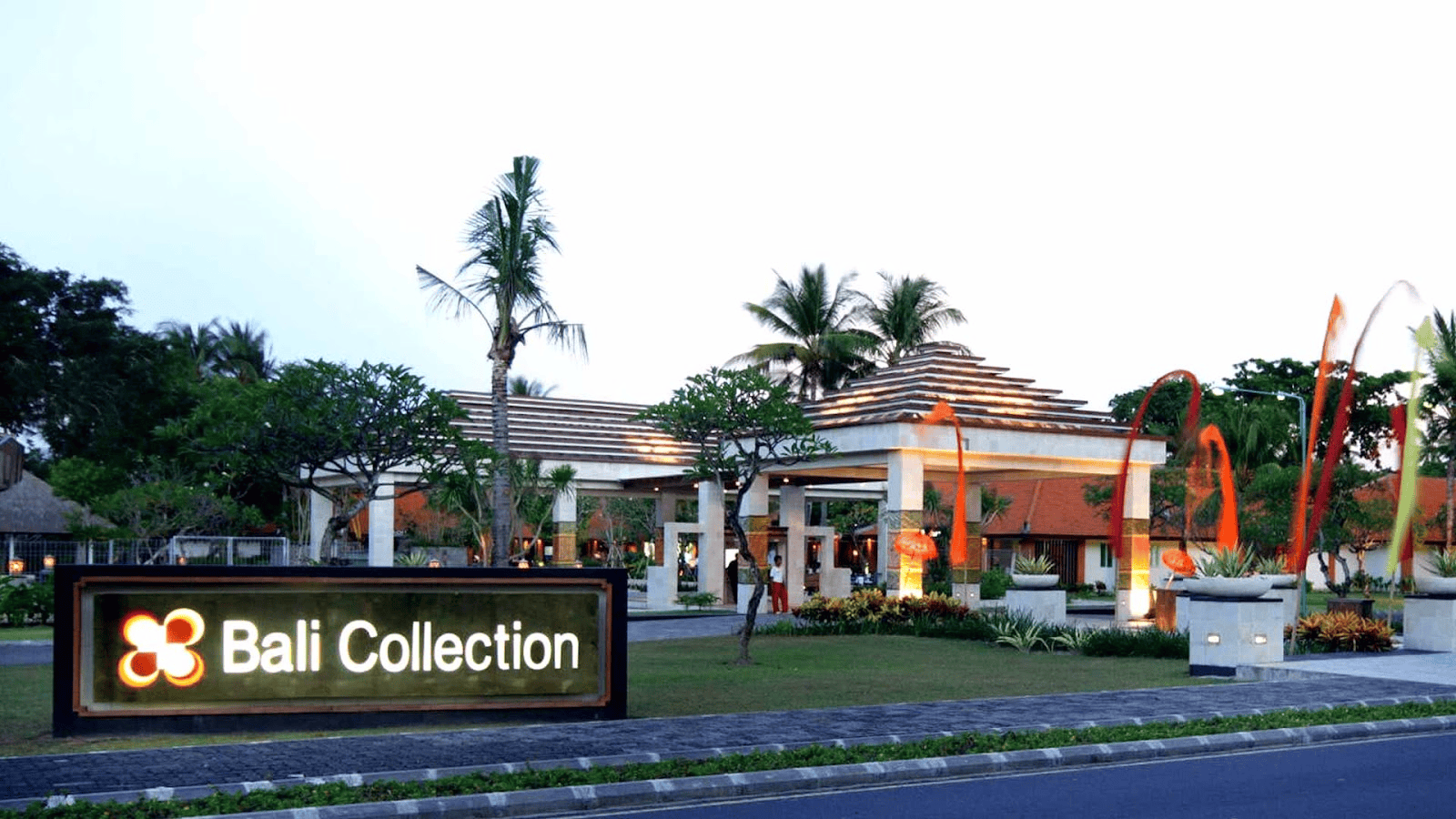 Sumber : Bali Nusa Dua Convention Center
Moving to Nusa Dua, there is one shopping mall in Bali that is considered the best, namely The Bali Collection. This mall offers an actual high-end shopping experience. It houses Sogo—a well-known Japanese department store, and other retail stores of global brands.
Restaurants, spa centers, and other establishments are in the mall's open layout. In contrast to other Bali shopping areas, the Bali Collection is relatively quiet and well-maintained. All in all, it's perfect for simply strolling around because its surroundings are packed with greeneries, eateries, and benches.
5. Level 21 Mall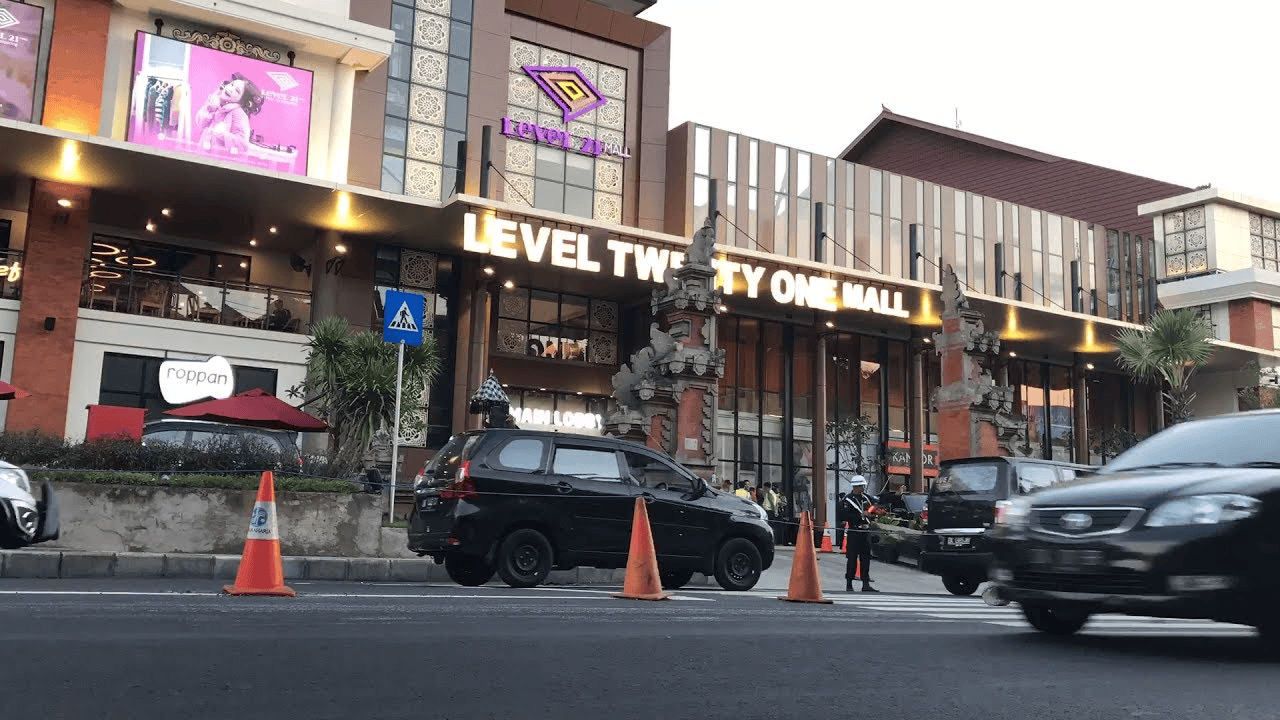 Sumber : Youtube
Level 21 Mall is a modern shopping mall in Bali's capital, Denpasar. It has almost everything for anyone in its 4-story building. Visitors can find everything here, from fashion retailers and entertainment spots to eateries.
The mall is relatively easy to locate as it occupies a portion of Jalan Teuku Umar. If you feel like you need to do something other than strolling around or window shopping, the mall has plenty of places to hang out.
6. Lippo Mall Kuta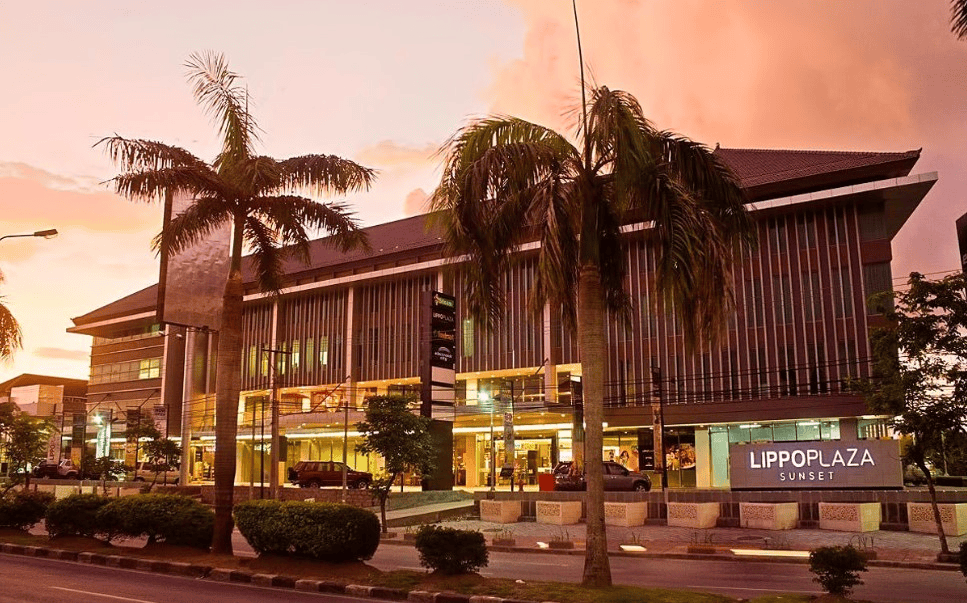 Sumber : Be Free Tour
Not too far from Bali's international airport, there is one of Indonesia's largest mall operators, Lippo Mall. Its front area is spacious, with a mini food court along the road of Jalan Kartika Plaza. Inside, you can find various fashion tenants and retailers surrounding a central atrium that regularly serves as a venue for special events.
You'll also discover some popular restaurants on the mall's lower level. Bali Kobo, Starbucks, and Cosmic Diner are a few of them. Plan to hang out with friends in an arcade? Lippo Mall Bali has one amazing games arcade upstairs.
7. Seminyak Village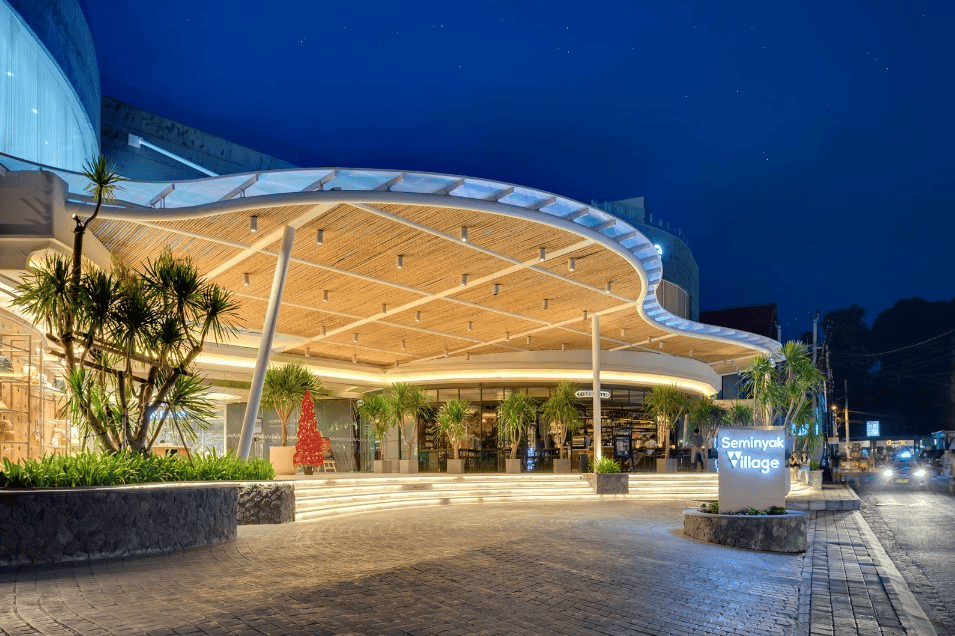 Sumber : Be Free Tour
A modern shopping center, Seminyak Village is nestled away on the side of Seminyak roads. A number of well-acclaimed fashion brands can be found inside the mall's 2-level building, which is accessible, thanks to the existence of escalators and lifts.
This mall has everything for shopaholics, from designer boutiques to niche local brands. Done stocking on your essentials? Remember to grab something special for your loved ones at home here in Seminyak Village.
There you have it, the best shopping centers in Bali! Already have a plan for which shopping mall Bali you want to visit? If you haven't, you can decide later when coming to Bali. That means you'll need to stay longer on this resort island.
People also read: 7 Best International Schools in Bali
And if your loved ones abroad are in need of money while you're here, consider using Flip Globe from Flip. This international money transfer service allows you to send money to more than 50 countries with the best exchange rate and lower fees.