As one of the biggest cities in Indonesia, Jakarta surely has a lot to offer. A wide array of historical monuments, lively attractions, and prominent landmarks are waiting to explore. Aside from those wonders, Jakarta also offers various gastronomy scenes, from the sites of cultural cuisine to the exclusive spots of fine dining.
Among the list of best Jakarta restaurants, here are seven spectacular options you must visit for the ultimate culinary journey in the city.
People Also Read: Tips And Types Of Public Transportation In Indonesia
Cafe Batavia Jakarta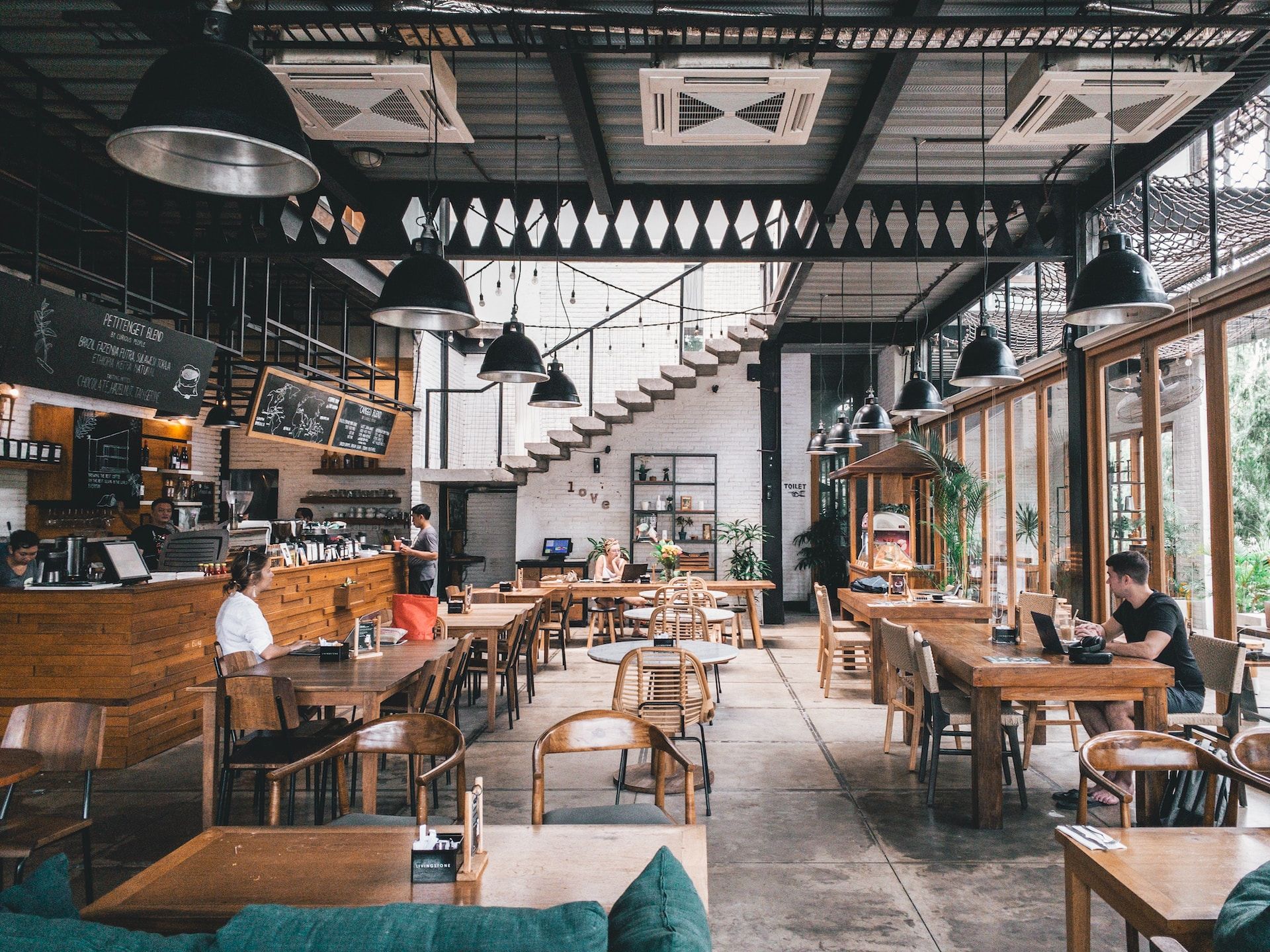 Source : Envato
Let's start the list with a historical restaurant that will give you a remarkable experience of a gastronomy tour. Situated in a Dutch colonial building, the classic vibe will instantly welcome you as soon as you enter the site of Café Batavia.
The restaurant's site has been around since the early 19th century. Nowadays, Café Batavia is home to delectable cookery in Indonesian and Western styles, perfectly relished by hundreds of visitors daily.
Javanegra Gourmet Atelier
Among the best Jakarta restaurants you must visit is Javanegra Gourmet Atelier. Perfect for your fine dining experience, this exclusive restaurant is hosted by professional chef Andrea Peresthu.
Spanish-Mediterranean cuisine is Javanegra's specialty—and the guests' favorite, too. Along with various delectable dishes you can taste, Javanegra and the chef will welcome you in a dining room full of warmth and coziness.
Skye Bar & Restaurant
As the name suggests, Skye Bar & Restaurant offers a dining experience right on the site of a skyscraper, the 56th floor of BCA Tower, in the bustling area of MH Thamrin, Jakarta.
Not only delectable dishes and premium grilled meats, this restaurant provides the best entertainment and service you can imagine. From the entertaining live music to the breathtaking view of the sunset and city lights, everything about Skye Bar & Restaurant leads to a perfect feast experience.
Henshin Jakarta
If you crave unique Japanese cuisine, visit Henshin Jakarta in Jalan H. R. Rasuna Said Kav. C22-A. Blending the classic cookery of Japan and Peru, the dishes Henshin offers are truly unique.
Your gastronomy experience will not only be pampered by delectable choices of dishes and cocktails but also by the dining venue itself. Expect the lively yet exclusive ambiance in Henshin, surrounded by the panoramic city view.
Cafe Cali
Café Cali is one of the best Jakarta restaurants, which serves American cuisine as its specialty. Despite this, the venue features a Balinese interior style, reminding you of the island's tropical beauty.
Situated on the rooftop of The Orient Jakarta, Café Cali provides delightful dishes from different parts of the American continent. You can find burritos and tacos, nachos and fajitas, and one that shouldn't be missed: the special double-smashed cheeseburger.
Phoenix Gastrobar
Offering the flavorsome fusion of Western and Asian cuisine, Phoenix Gastrobar is listed among the most luxurious restaurants in the city. The restaurant serves a delightful selection of tasty dishes such as Pineapple Carpaccio and Tandoori Beef.
As for the site, this exclusive eatery provides several facilities and a comfortable dining room. With an elegant fountain as the centerpiece, Phoenix Gastrobar has karaoke facilities and private spaces for a more diverse experience.
Twelve Chinese Dining
This restaurant serves the finest Chinese cuisine, as the name infers. What makes Twelve Chinese Dining more unique is the delightful choices of wines, cocktails, and mocktails specifically inspired by the twelve Chinese zodiacs.
The marvelous sensation does not stop there. You can also indulge yourself in the culinary delights of China, Japan, and Indonesia. Some of the must-try dishes this restaurant offers include Sake Drunken Shrimps, Oolong Smoked Wagyu with Miso, and the famous Peking Duck.
That concludes some of the best Jakarta restaurants you shouldn't miss out on when strolling around the city. Each presents specialties that will make your culinary journey more memorable than ever. Bearing that in mind, you can get the ultimate city experience of a gastronomy tour in Jakarta without trouble.
People Also Read: Average Salary In Indonesia: The Number Might Surprise You!

Dealing with your financial matters, like sending money abroad, is also no longer a problem. When staying in Indonesia, you can still perform international transfers using the Flip application. Reaching over 55 countries on three continents, Flip Globe is your one-stop solution for easy and economical transactions from Indonesia to other countries.