Living in or visiting Jakarta is great for sweet tooth owners. Finding what to eat in Jakarta is easy, thanks to the ubiquitous patisseries the capital city boasts. They offer great alternatives for a cozy afternoon or romantic date venue, with a relaxing ambiance and delicious treats.
Don't know where to start? We gathered a short list of all the best patisseries you can try in Jakarta.
People Also Read: 7 Things To Do In Jakarta During The Day And At Night
Eric Kayser Artisan Boulanger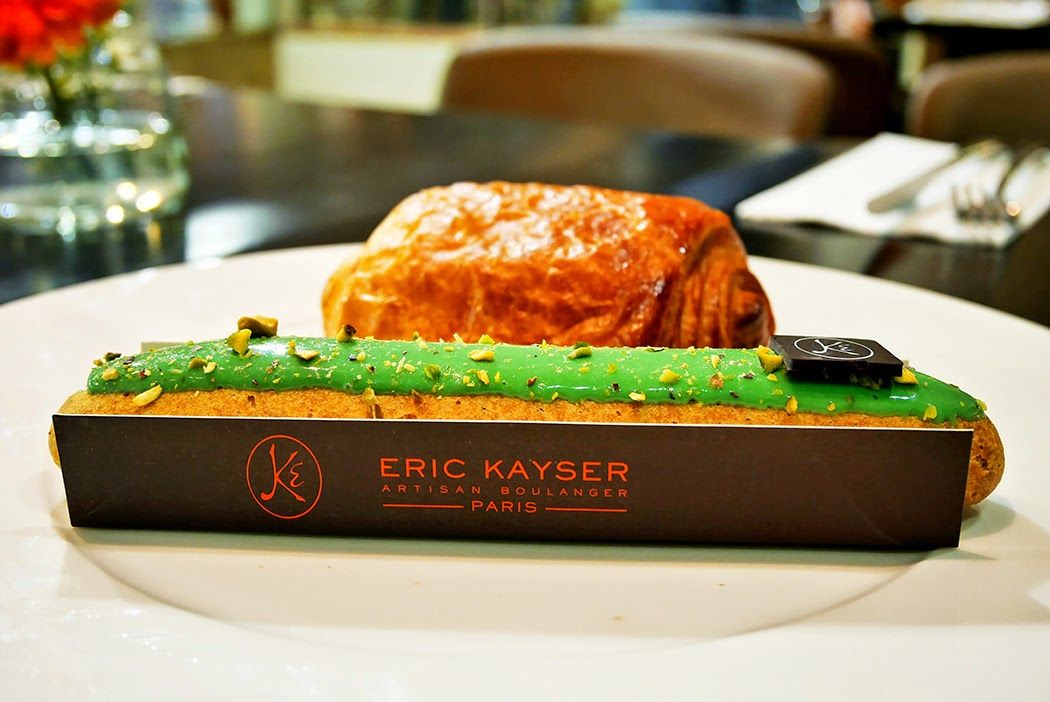 Photo credit: Eat and Treats
This French-style patisserie is one of the popular places for sweet tooth owners in Jakarta. With several branches, such as Lippo Mall and Gandaria City Mall, Eric Kayser is a convenient place to find scrumptious French pastries, desserts, and cakes.
Chocolate lovers would love its dark chocolate sachertorte, chocolate lava cake, and cheesecake; all have beautiful, moist textures with perfect flavor combinations. For something fried, we recommend its bacon beignet and almond croissant. Of course, you cannot visit a French patisserie without tasting its croque monsieur sandwich!
La Maison Grand Indonesia
Looking for what to eat in Jakarta if you crave desserts at a hotel? Head to the Grand Indonesia Hotel in Menteng, Central Jakarta. Its patisserie, La Maison, specializes in delicious cakes and macarons. La Maison even creates macarons with unique flavor combinations, which you can buy as gift boxes.
La Maison Grand Indonesia has released unique macaron flavors such as salted caramel, watermelon, Earl Grey tea, and pineapple crumble. It also creates flavors based on popular drinks or products, such as Thai milk tea, salted popcorn, salted egg yolk, Nutella, Milo, and Ovomaltine.
Chicory Patisserie
Chicory Patisserie offers a cozy atmosphere in a little quaint café in Menteng. The red brick walls are visible from the road, and the interior is humble and non-flashy, perfect for enjoying coffee or tea with delicious desserts.
Chicory Patisserie serves your typical pastries, cakes, and tarts with quite diverse flavor options. If you want to taste something from their regular menu, we recommend the creamy and tart mixed berry cheesecake, classic apple crumble, and scrumptious coffee éclair.
For classic pastries, Chicory Patisserie has signature almond croissants, pain au chocolate, and beignets. You can also order a croissant sandwich with ham and cheese for a light lunch.
La Boutique Gourmande
La Meridien hotel lobby is the home of La Boutique Gourmande, a coffee shop that also sells delicious pastries and bread. It's the answer for what to eat in Jakarta if you look for casual bites, afternoon coffee or tea, and a light lunch dominated by sweet flavor.
The most iconic recipe at La Boutique Gourmande is its mille-feuille, combining scrumptious puff pastry layers with either vanilla or chocolate whipped cream. Chocolate lovers should try its velvety Death by Chocolate cake.
Levant Boulangerie
For those in South Jakarta, Levant Boulangerie is one of the places where you can enjoy traditional French pastries and bread. All the bread, pastries, and cake are made fresh every day, using authentic recipes and imported ingredients. It even serves a restaurant menu that you can book for lunch or dinner.
We recommend its artisan sourdough loaves, yeast bread, and baguettes, which are available every day. The yeast bread is available in variations, such as Turkish pide, three cheese and tomato, cornbread, and herb bread. We also recommend its classic opera cake, praline orange, mille-feuille, and fraisier.
The Mandarin Oriental Cake Shop
The Mandarin Oriental Cake Shop immediately attracts your eyes with its elegant patisserie display, even before you step inside. It sells a wide range of cakes and pastries, but its popular classic item is the American Chocolate Cake. This classic recipe consists of chocolate sponge cake, chocolate buttercream, and chocolate ganache, making it decadent and delicious.
For a simpler bite, we recommend the cronuts, which are prepared fresh daily. You can also try some local desserts, such as its famous lapis legit or Indonesian layer cake.
Sophie Authentique
Sophie Authentique presents a quaint and cozy atmosphere in a modern patisserie, a popular spot for expats and locals alike. It specializes in freshly made pastries and bread that taste like home, such as butter croissant, chocolate croissant, almond croissant, and strawberry comboloni. We also recommend its kouign-amann, a delicious Breton fare with a crunchy exterior and soft, buttery interior.
People Also Read: 7 Places To Visit In Jakarta To Get Real Experience
Finding what to eat in Jakarta is easy, especially if you love sweet things! Visit these places to satisfy your sugar craving, and use Flip Globe to conduct any financial obligations while sitting in one of these patisseries. With quick transfer from Indonesia to 55 countries and the best exchange rates, Flip Globe is an easy solution to transfer funds from anywhere.