Jakarta, Indonesia's bustling metropolis, provides visitors from around the globe with a variety of unforgettable experiences. The city never sleeps, and there's always something interesting to do, from its rich cultural past to its dynamic nightlife. In this article, we will walk you through seven things to do in Jakarta during the day and at night.
People Also Read: Renting A Car In Bali: Here's The Complete Guide For You
Daytime Fun Activities in Jakarta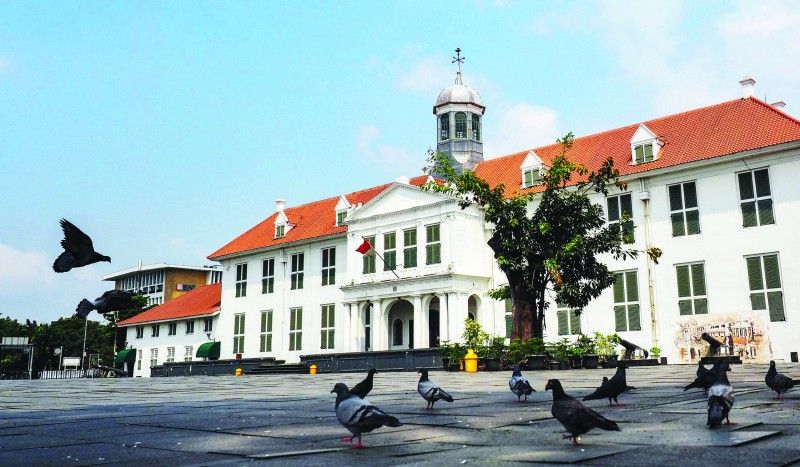 Photo credit: Media Indonesia
Below is the list of fun activities you can do in Jakarta during the day.
1. Visit Jakarta's iconic landmark
Start your day in Indonesia's capital city with a visit to the National Monument (Monumen Nasional/Monas). This iconic landmark stands high above Merdeka Square and represents Indonesia's long struggle for independence.
Here, you can take the elevator to get to the top of the monument to enjoy the panoramic view of the city. Around the monument, you will find stunning landscaped gardens, creating a tranquil amidst the urban disarray.
2. Exploring Indonesia in TMII
One of the fun things to do in Jakarta is visit the Taman Mini Indonesia Indah (TMII). It's a must, particularly for those interested in learning more about Indonesia's unique culture. This sprawling park highlights the rich tapestry of the country's past with beautifully reconstructed traditional houses from each region.
TMII is like a miniature of the vast Indonesia all rolled into one. Here, you can discover museums, theaters, and a peaceful lake. Don't miss the IMAX theater as well, for it will take you on a visually stunning tour through the natural beauties of Indonesia.
3. Museum hopping
Jakarta has a plethora of museums catering to a wide range of interests. One of them is the National Gallery of Indonesia, a treasure trove of the nation's authentic art. It houses thousands of artworks, from traditional to contemporary pieces. For history buffs, you can enjoy the Museum Nasional, which displays the country's artifacts.
4. Get lost in Kota Tua
Kota Tua is a well-preserved Dutch colonial relic. It's a sanctuary for history and architectural enthusiasts. Here, you can stroll through cobblestone lanes dotted with lovely colonial architecture while taking one or two pictures. The Fatahillah Square, which is the heart of this area, is home to museums, cafes, and street performers.
Nighttime Fun Activities in Jakarta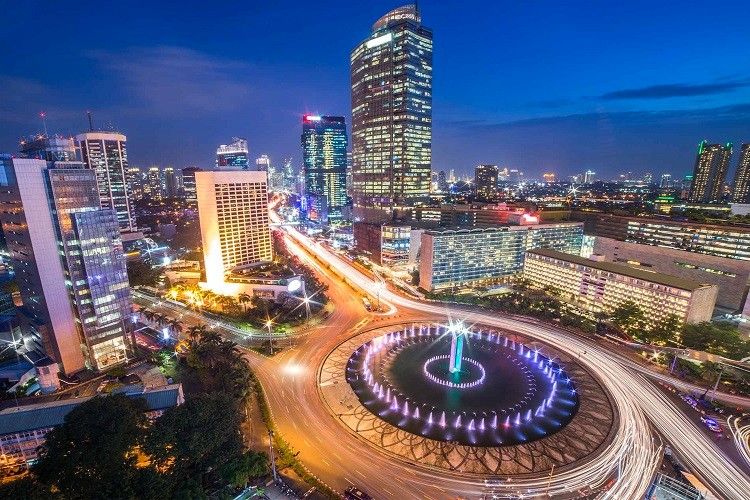 Photo credit: Travel Wisdom Podcast
As the sun sets over Jakarta, the metropolis turns into a beautiful show of lights, and the chances for nighttime adventure are limitless. Below are fun and unique things to do in Jakarta at nighttime.
1. Dining at rooftop restaurants
Begin your evening with a meal at one of Jakarta's many rooftop eateries. These lofty venues provide a stunning background to your supper while the city's skyline shimmers with neon lights. You'll be spoiled with a plethora of options ranging from Skye and Cloud Lounge to Henshin and The Edge. Enjoy various cuisines, carefully prepared beverages, and breathtaking views of the city's glittering cityscape.
2. Shopping at a night market
One of the best things to do in Jakarta at night is explore the night markets that pop up throughout Jakarta. For foodies, head to Pasar Malam Kota Tua, packed with tourists, locals, and stalls selling various types of local delicacies. For something more cultural and authentic, head to Pasar Malam Santa, where you can shop for authentic Indonesian crafts and souvenirs.
3. Live music and nightlife
The nightlife in Jakarta is legendary, for it has a diverse selection of nightclubs, bars, and live music establishments. There's always something for everyone, from intimate jazz clubs to trendy nightclubs like Dragonfly. For a more relaxed setting, visit the city's live music bars to enjoy some local talents.
Those are all the exciting things you must do in Jakarta to add to your Indonesia travel agenda. This city has everything, from renowned sites and cultural pursuits during the day to night markets and vibrant nightlife.
People Also Read: Bali Comedy Club: Will Make You Laugh Out Loud In Bali
To get the best experience of wandering around Jakarta while you have to do some money transfer abroad for business purposes, consider using Flip Globe. It's an international money transfer service offered by Flip. With Flip Globe, you can securely transfer money from Indonesia to over 55 countries with affordable fees and the best rate.