Taxation is different in each country. It is also true with tax in Indonesia. There are various things that individuals, companies, or investors need to be aware of. Learn about the types of taxes in Indonesia and top tax consultants to manage them effectively. Expand your knowledge with us!
People Also Read: All About Buying Property In Bali As Foreigners
Tax in Indonesia
We will look at types of Indonesian taxes and continue with the amount of tax any company, investor, and individual needs to comply with.
Types of Tax in Indonesia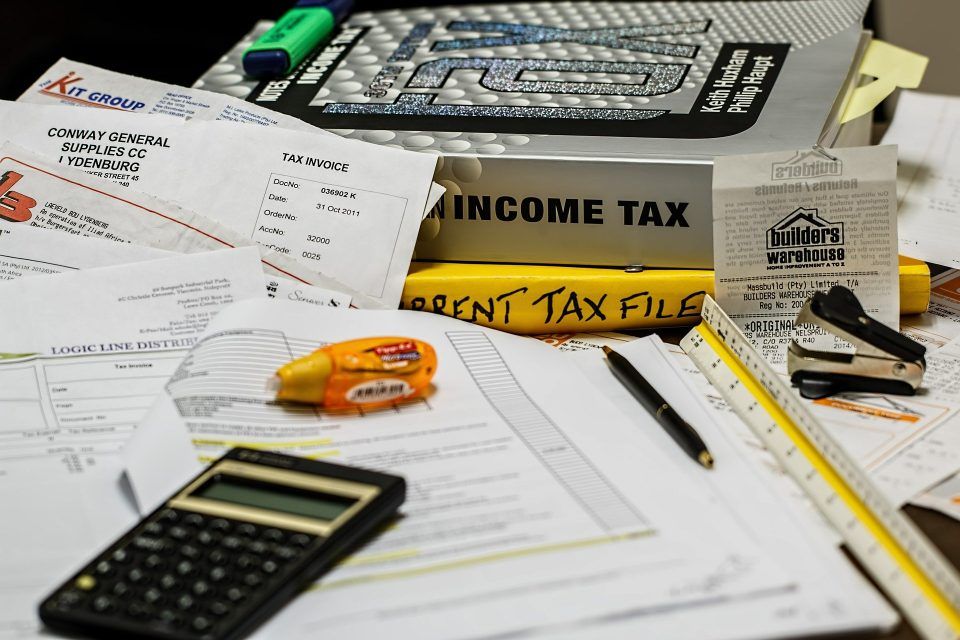 Photo by Indonesia Expat
A wide variety of taxes in Indonesia are, among others, as follows.
Corporate income tax

Individual income tax

Carbon tax

Withholding tax

Value-added tax

Luxury-goods sales tax

Land and building tax

Customs and excise

Etc.
How Much Is Tax in Indonesia
The following are some tax rates for some of the above-mentioned tax types.
Corporate income tax (CIT)
a basic rate of 22% (2022 fiscal year), a reduction of the normal rate of 25%

A public company with over 40% of its shares traded on the IDX receives 20%

Companies with gross turnovers below IDR4.8 billion are eligible for a 1% rate

Companies with a gross turnover below IDR50 billion are eligible for a 12.5% rate
VAT rate
10%, may increase to 15% or decrease to 5% under government regulation

0 (zero) for export of intangible and taxable tangible goods

0 (zer0) for export of services

11% for most importers, manufacturers, wholesalers, and retailers (from April 2022) and 12% by 2022
Withholding tax
For payment to residents
15% for interests, dividends, and royalties

10% for land & building rental

2% for services
For payment to non-residents
Luxury-goods sales tax (LGST)
The rates range from 10% to 25%, in which the law allows a maximum rate for LGST up to 200%.
Customs and Excise
The allowable import duties range from 1 to 150%, yet the current highest rate is set at 40% (of the customs value of the imported goods).
As for individual or personal income tax, we will outline further in the section below.
How much is Income Tax in Indonesia?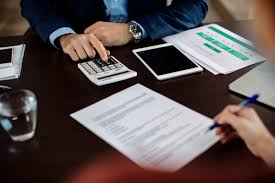 Photo by vOffice
Indonesia has adopted an international income taxation system. It means that any individual measured as an Indonesian tax resident must pay tax to the government on their income. The income may come domestically or overseas, except a double tax agreement applies.
Here is the list of individual progressive income tax rates (charged to taxable annual income).
5% for up to IDR50 million

15% for over IDR50 million – IDR250 million

25% for over IDR250 million – IDR500 million

30% for over IDR500 million

35% for over IDR5 billion
This tax also applies to non-resident individuals – a 20% withholding tax on income earned in Indonesia.
Tax Consultant in Indonesia – Top 10
The following are the top 10 tax consultant offices as ranked by Pajakconsulting.com. Providing professional services in the field of taxation and finance, you may find them mostly in some big cities of this country.
#1 – Deloitte
Deloitte has been one of the oldest consulting firms worldwide since 1985. This London-based consultant has two offices in Indonesia, Jakarta and Surabaya.
#2 – STARTAX CONSULTING (STC)
With over 17 years of experience, STC provides various services for tax, legal, and accounting cases simultaneously.
#3 – TAXFORD
Founded by leading Tax lawyers and Tax Consultants, TAXFORD's main office is in Jakarta.
#4 – Ernst & Young (EY)
EY is one of the leading tax consulting firms in Jakarta.
#5 – Tax Prime
Established in 2010, you can look for three services from this professional – tax disputes, tax refunds, and transfer pricing.
#6 – Pro Excella Prima (PEP) Consult
One of Jakarta's well-known tax consultant offices, helping clients with tax affairs, ranging from filling out Annual Tax Returns to dispute appeals.
#7 – Hadiputranto, Hadinoto & Partners
One of the best tax consulting firms In Indonesia, according to World Tax, it provides services like financing, taxation, real estate, etc.
#8 – HIS Consulting
Not only taxation, this firm also helps clients with investment and business outsourcing.
#9 – KPMG
This tax consulting firm provides taxation, auditing, and other relevant business consulting services.
#10 – PB Taxand
You can find this premier tax and finance advisory services in two offices in Jakarta and Surabaya.
People Also Read: Plan To Apply For A Work Visa In Indonesia? Here's The Guide!
The above list concludes some facts about tax in Indonesia and how it works. Looking for an easier way to pay your income tax? Try Flip Globe. Expatriates' favorite, this app's features allow you to transfer money to any bank in Indonesia and internationally, fast and safely.