Running out of money while spending your leisure time in Thailand? It means you need an urgent transfer from Indonesia. Or do you need your family to send your tuition fee for pursuing your studies in Thailand? Fret not. There are some hassle-free ways to send money to Thailand from Indonesia.
You probably have known or often used some of the most common options to send money abroad. Still, there is a chance that you miss some of the best or even the cheapest ways to transfer money to Thailand.
Let's check them out.
People Also Read: Getting To Know International Remittance
Choose Your Best Ways to Send Money from Indonesia to Thailand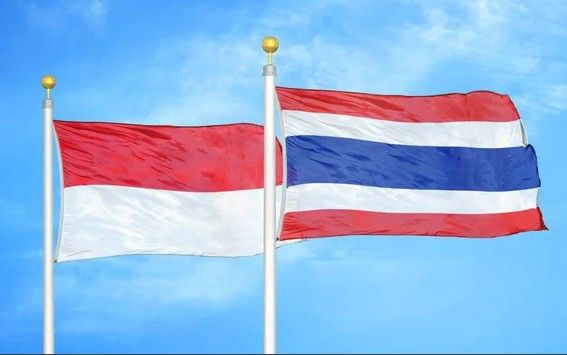 Photo by SINDOnews
Indeed, there are various alternatives to make international money transfers. Some prefer bank or agent services, while others opt for more efficient applications.
If we're talking about sending money overseas from Indonesia, in addition to bank-to-bank transfers, most people will refer to one of the most popular names, Western Union. However, don't you know that there are more options you can pick?
Yes, most of the following best ways are in applications:
PayPal
PayPal is one of the American multinational financial technology companies operating an online payment system, serving countries that mostly support online money transfers.
One requirement to enjoy the fullest benefits and more secure transactions is for you to have a credit card.
ATM & Mobile Banking
You can also use your bank's ATM and applications for mobile banking. This way will usually require you to know about the so-called swift code.
Flip Globe
Flip Globe is a product by Flip application that provides solutions for making international money transfers from Indonesia. Used by more than 12 million users to date, Flip Globe allows you to send money to over 55 countries worldwide.
Know more about this application in the section below.
Easiest and Cheapest Way to Send Money to Thailand from Indonesia
One of the best fintech-based payment platforms, over 12 million users have used Flip application. Also, offering business-related services, it has served hundreds of companies and small and medium-sized enterprises (SMEs).
Flip Globe is one of the products launched in 2021. Looking at the above options to send money from Indonesia to Thailand, Flip Globe has increasingly become one of the most favored solutions to send money abroad from Indonesia, both for domestic citizens and expatriates.
Easy to Use
There are two ways you can use Flip Globe to send money overseas, namely through the official website and the application. The latter is considered the easiest way. More interestingly, you can make international transfers to personal and business accounts.
The whole process would be as follows.
Opening the application, you can open Flip Globe and select the destination country to see the current currency, the transfer limit you can carry out, and the transfer fee. Fill in the amount you want to send and the recipient account type – business or personal.
You must complete the form like the recipient bank, transfer purposes, personal data, and more. As for the payment methods, you can choose among the available source banks and pay it via mobile banking or ATM.
Check and double-check your transfer transaction details before clicking the button to send the money.
More Affordable
Flip Globe allows you to send a minimum transfer nominal of 1 (one) that will depend on each country's currency, with some exceptions being South Korea (minimal KRW30,000) and the Philippines (minimal PHP50).
What about the maximum nominal? You can send money up to 99,000,000 to all countries, including Thailand.
Please note here that Flip Globe offers competitive or even the best exchange and selling rates, depending on the destination country. Plus, there are no hidden or additional transfer fees.
The following are the details for sending money to Thailand from Indonesia using Flip Globe.
IDR65,000
Real-time (directly)
14.45 (western Indonesian time)
What do you think? Less costly and super fast, isn't it?
People Also Read: Easy And Less Costly! Send Money To Singapore From Indonesia
To date, Flip Globe is more likely one of the most increasingly used ways to send money to Thailand from Indonesia. One thing is for sure: you don't have to go to the bank or look for an agent for international money transfers. More importantly, using Flip Globe means no hidden transfer fees.