Founded in 2015, Flip is an Indonesian pride fintech-based payment platform chosen and used by over 12 million users, not to mention hundreds of businesses (SMEs and companies). Expanding its wing, Flip comes with its Flip Globe, allowing users to send money abroad more efficiently and safely.
Also, offering a more affordable transfer fee, let's explore more about this product, the benefits you can enjoy, and how to use it easily.
People Also Read: Getting To Know International Remittance
The So-Called Flip Globe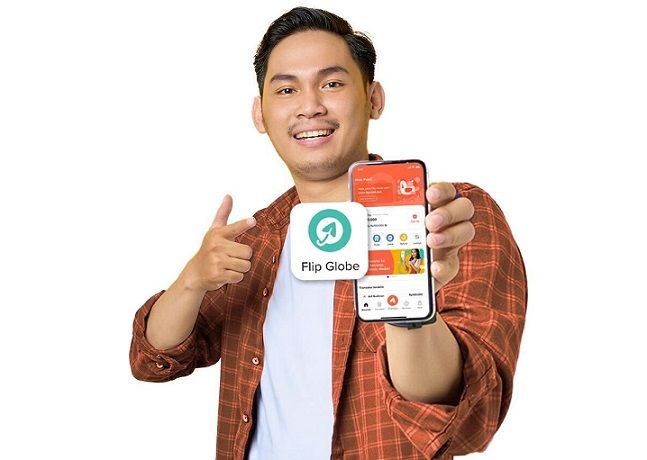 Launched in 2021, Flip Globe is a part of the products provided by the Flip application, specially designed as one of the solutions for sending money overseas from Indonesia.
This product or feature offers one of the best solutions for international money transfer more easily and efficiently, not to mention securely and less costly. Three key points about this product are:
The users can send money from Indonesia to other recipients currently studying, working, or living overseas.

The feature helps more free-hassle overseas online shopping activities or transactions.

Also, it offers a more economical and practical solution, especially for expatriates.
What Benefits You Can Reap
The following are more reasons why you should use Flip Globe to send money overseas.
1. More than 55 countries
You can send money to over 55 countries on different continents, including Asia, Australia, Europe, America, and Africa.
Some of the most popular countries to send money to are Malaysia, Singapore, China, South Korea, and Thailand.
2. Affordable Cost
The users can use Flip Globe to send money to other countries with a transfer fee starting from IDR45,000.
3. Equal to Cheaper Rate
Flip Globe offers the best selling rate compared to Bank Indonesia, equal and cheaper. The users also can enjoy much-reduced exchange rates compared to other banks.
4. No Other Hidden or Additional Fees
Apart from the above transfer fee, Flip Globe won't charge other additional costs, such as bank correspondence fee, provision fee, telex fee, etc.
Flip Globe will only incur the fee displayed on the user's transaction. In other words, the destination account will receive the exact amount stated in the user's transaction.
5. Real-Time Transaction
The process of money transfers is different following the destination countries. Still, some offer same-day transactions. The users will also receive emails to check the transaction status or any updates.
6. Secure Transactions
Registered and licensed by Bank Indonesia, all Flip Globe transactions are safe and monitored.
7. The Best Customer-Centric Support Team
As the company's vision, Flip and Flip Globe has the most helpful support team to make your international money transactions succeed efficiently and safely.
How to Easily Send Money Abroad
Now, we learn how to send money abroad using Flip Globe.
You can use the official Flip website by following the instructions or, more practically, with the application. You must first download the app from the Google Play Store or App Store for the latter purpose.
Let's check out the further and detailed steps below.
After installing it on your device, you can choose or click the Flip Globe feature.

Select the destination among the 55+ available countries
Enter the amount of money you want to transfer
There will be details about the transfer fee and transfer limit
Click Next button
Choose the recipient or destination account type
There are two options, namely Personal or Business Account.
Read the T&C page given
If done, click the Agree and Continue button
Fill in all the details, including
Double-check your transfer transaction before clicking Confirm Payment Method

Finish the transaction process
Surprisingly easy, isn't it?
What is more? The minimum transaction nominal is 1 (depending on each country's currency, with South Korea and the Philippines being exceptional). Meanwhile, you can transfer up to IDR99,000,000 to all countries.
People Also Read: 7 Things To Do In Jakarta During The Day And At Night
Indeed, Flip has become one of Indonesia's most favorable payment and sending money platforms. Accordingly, if you urgently need to send money abroad, kindly consider using Flip Globe for a less-hassle and secure solution for money transactions worldwide.