Bali is Indonesia's paradise for local and foreign travelers, offering enchanting views, hidden gems, and beautiful cultural experiences. If you've always wanted to explore picturesque Bali, renting a car might be one of the best methods to do it. Then, what do foreigners need to rent a car in Bali? How much does it cost? Do foreigners have to rent with a driver or not?
People Also Read: 5 Best Restaurants In Bali: Dining With Spectacular View
What to Know About Renting a Car in Bali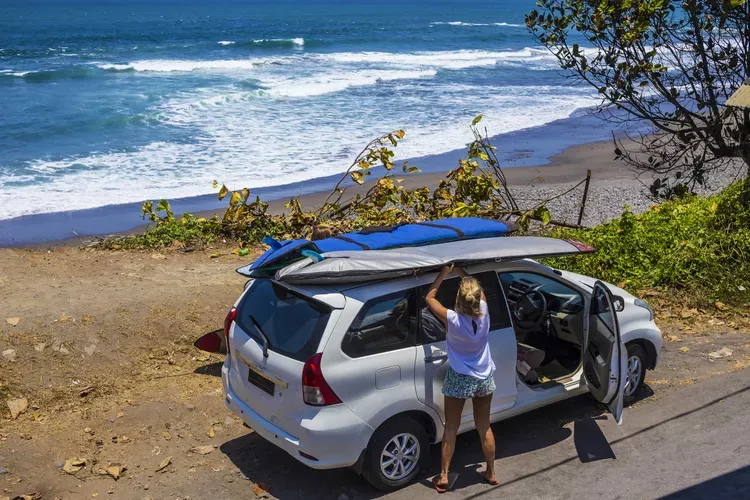 Photo credit: tripsavvy
Renting a car in Bali offers a whole new world of excitement. But here's the catch: when we speak about renting a car, the Balinese sometimes think you also want a driver. To navigate this unique local quirk, make your preferences clear ahead of time. You may either enjoy the excitement of driving yourself or sit back and let a local driver take you around Bali.
Whether you want to take the wheel or let a driver do it for you, it's advisable to bring along your driver's license. If possible, bring your International Driving Permit along if you have one. All this is to ensure that you meet the requirements in case you want to drive the rental car alone.
Should You Rent a Car in Bali with a Driver?
Driving in Bali offers you a mix of adventure and challenge. Here are some things to think about while considering whether or not to hire a private driver when renting a car in Bali.
Liability: Bali has narrow roads that are packed with traffic from various vehicles, from motorbikes to large trucks. If you are concerned about potential liabilities, hiring a driver is advisable.
Hassle: Bali's traffic may be a pain if you aren't used to driving through narrow gaps. Finding parking spots can also be difficult.
Navigation: While Google Maps might be useful to go around Bali, this island's intricate road network can be really challenging to navigate. Local drivers often better understand the local traffic and road conditions.
Legalities: It's highly likely to be pulled over by the police in Bali if you drive the rental car without complete legalities. These include registration documents, rental agreements, driver's licenses, or International Driving Permits (IDP). Hiring a driver might help you eliminate these concerns.
Rental cost: Hiring a private driver can sometimes add around 15-20 USD daily. You must also still pay the daily rental fee and gasoline costs.
Traffic regulations: Like every other place, Bali has its own set of traffic regulations. Understanding them can take a lot of time and practice.
Bali has little to no public transportation. The only available options are using online taxis or renting vehicles, like a car or scooter. If you plan to see as much of the island as possible, renting a self-driving car may be ideal. It will allow you to explore all regions in Bali with few restrictions.
FAQs Renting a Car in Bali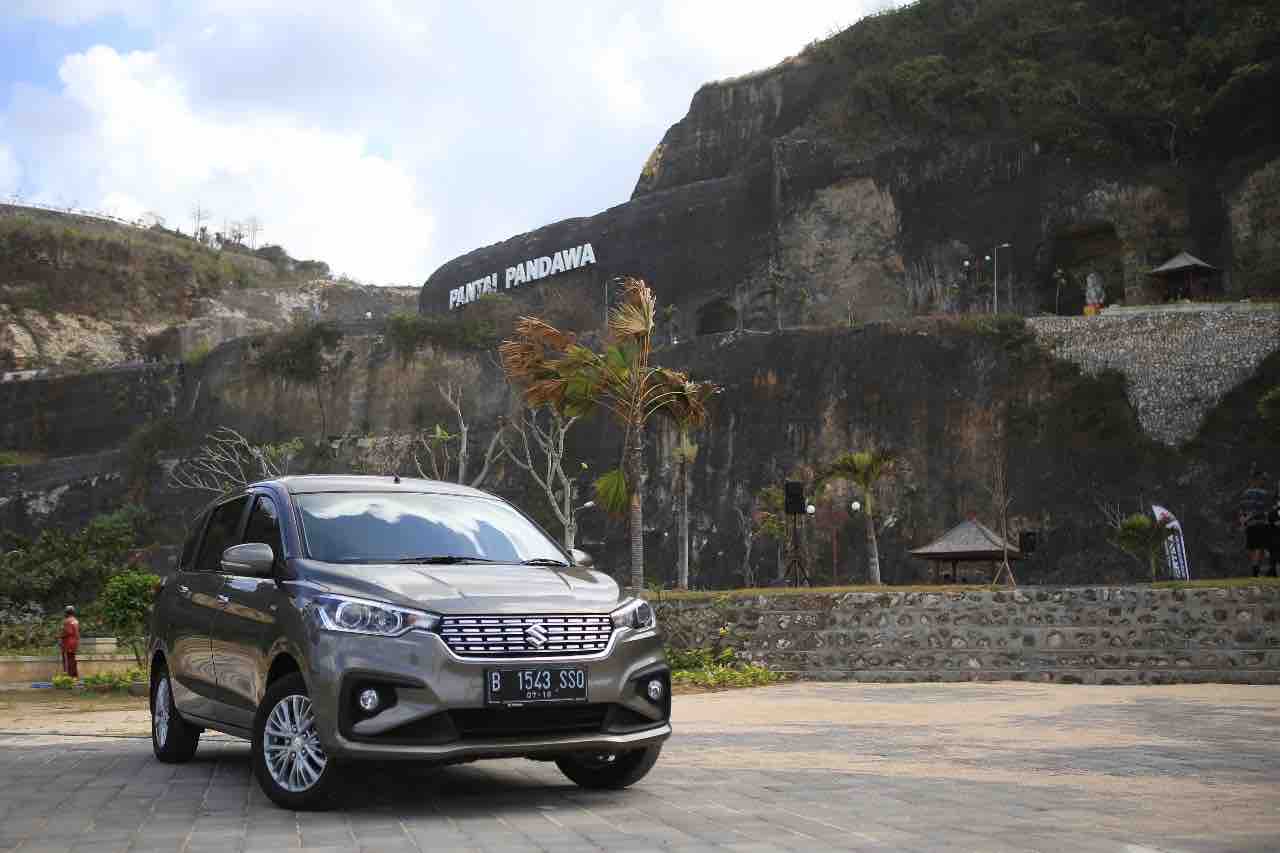 Photo credit: carmudi
Then, how to rent a car in Bali, and how much does it cost? Find out the answers, along with other FAQs, in the following discussions.
1. Can foreigners rent a car in Bali?
Foreigners can rent a car in Bali by providing the required requirements in addition to the rental cost. If you plan to self-drive, make sure you provide a valid driver's license (IDP is recommended), be at least 21 years old, and have cash for payment.
2. Is it safe to rent a car in Bali?
Yes, it's safe. Renters offer cars that are equipped with updated safety features. Also, driving speeds on this island are generally slower than in other Indonesia's regions.
3. How much does it cost to rent a car in Bali?
Rental prices vary, but a compact car can cost around 15 USD each day. Larger cars may cost higher than that, but owners may offer discounts for longer rental periods.
4. What kind of cars are usually available for rent in Bali?
Depending on your needs, you can choose from compact cars, medium-sized family cars, SUVs, and minivans.
That's all you need to know about renting a car in Bali. Choosing to rent a car in Bali allows you to unveil a world of adventure. Whether self-driving or with a driver, prepare your papers and understand your rental terms. And now, you are ready to embark on a journey to explore Bali's captivating beauty.
People Also Read: All About Buying Property In Bali As Foreigners
To make the most of your trip to Bali while also having to manage your work, you can always rely on Flip's Flip Globe. This service allows you to transfer funds from Indonesia to more than 55 countries all over the world. Flip Globe offers the best rate, lower fee, and, best of all, it has no hidden fees.