Speaking of Indonesia, Bali often comes at the first thought. However, have you ever thought of Indonesia's vibrant capital city, Jakarta? Jakarta is a bustling city with a unique charm. If you're seeking a real urban experience, Jakarta is a must-visit. We've compiled a list of spots where you can find not only one memorable place to visit in Jakarta but seven.
People Also Read: 7 Things To Do In Jakarta During The Day And At Night
7 Best Places You Must Visit in Jakarta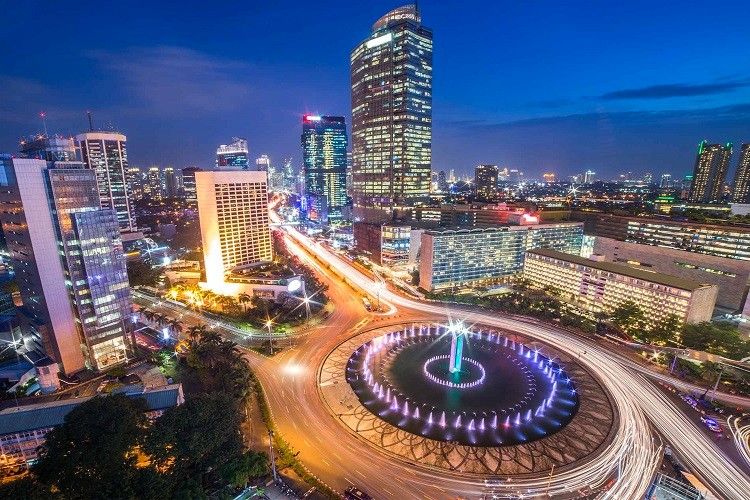 Photo credit: Travel Wisdom Podcast
Here are the top seven tourist attractions for the best Jakarta experience.
1. Taman Mini Indonesia Park
Taman Mini Indonesia Park is ideal for delving into Indonesia's rich history and diverse culture. Spanning around 250 acres, this amusement park is a reservoir of Indonesian traditions and heritage, making the nation stand out.
The park has various themed pavilions, such as an IMAX theater showing the best current movies, a miniature of the Indonesian archipelago, a conventional theater for regular events, and a cable car for visitors to enjoy panoramic views.
2. National Gallery
Built in 1999, the National Gallery is a monument to Indonesia's creative brilliance. It displays more than 1,700 artworks by well-known Indonesian painters, such as Raden Saleh, Basuki Abdullah, and Affandi. All these artworks express the creative spirit of the country.
The National Gallery also features a number of international pieces from well-known artists throughout the world. For art enthusiasts, this place is a must-visit, for it offers a captivating trip through Indonesia's artistic legacy.
3. Jakarta Chinatown
Jakarta Chinatown, known locally as Glodok, is a vibrant option for tourists looking for an authentic nightlife experience in Jakarta. This region dates back to the 17th century and is a melting pot of traditions and cultures.
Glodok features stunning traditional Chinese buildings, ornate temples, bustling markets, and of course, delectable Chinese cuisine you ought to give them a taste. It's more than just a historically significant place, it is also a paradise for shopaholics. It allows you to stroll through lovely streets, sample various local street food, and shop until you drop.
4. Setu Babakan
Setu Babakan, commonly known as Babakan Lake, is the best place to visit in Jakarta, for it provides a tranquil escape from the hustle and bustle of the city. This natural lake is situated in the center of the Betawi Culture Village, covering around 289 acres.
This tourist spot is made up of two different lakes, Setu Babakan itself and Setu Mangga Bolong. Sourced from the famous Ciliwung River, these lakes are essential to the surrounding Betawi culture. Visitors may enjoy various activities in this peaceful natural spot, such as fishing and rafting.
5. Kota Tua
Another place to visit in Jakarta, and you should not miss out, is Kota Tua. It's the old town of Jakarta where visitors can truly appreciate the character of the metropolis. This area offers a nostalgic journey with Dutch colonial-style buildings dating back to the 17th century.
If you are a history buff or simply want to appreciate a well-preserved heritage, Kota Tua will fascinate you. You are not required to pay any ticket to enter the area. It's free, and you can stay here and stroll around as long as you want.
6. Menteng Flea Market
Shopping is a popular pastime for both locals and tourists in Jakarta, and the Menteng Flea Market caters to this interest. It's a one-stop spot to purchase handcrafted crafts and items.
In this flea market, sellers offer a wide range of Indonesian crafts and arts, antiques, textiles, and delectable snacks. Bargaining is a frequent practice here so that you can get unique items for yourself or your loved ones at home at great prices.
7. Thousand Islands
Thousand Islands, locally known as Kepulauan Seribu, is an ideal getaway from Jakarta's fast-paced daily life. This tourist attraction is located on the city's north coast, providing people an opportunity to reconnect with nature.
While Kepulauan Seribu is often overlooked, they are actually home to a wide selection of excellent resorts, restaurants, and secluded beaches with stunning views. They provide an opportunity to unwind and enjoy the sun. If you are a nature lover or photography enthusiast, Kepulauan Seribu must be added to your travel agenda.
People Also Read: Bali Comedy Club: Will Make You Laugh Out Loud In Bali
That's a wrap! If you have no idea where to go in Jakarta, you can use the list above to get the real experience of Indonesia's metropolis. To enjoy the best place to visit in Jakarta to the fullest when you have to perform international money transfers, you can always rely on Flip's Flip Globe.
Flip Globe is an international money transfer you can use to send money from Indonesia to over 55 countries. It offers affordable fees, the best rates, and no hidden fees. Click here to find out more about Flip Globe.