Finding a coffee shop in Bali is not hard; you will find a café in almost all regions. However, what if you want the best coffee in Indonesia? What café in Bali can give you such an experience? Don't worry because we have the recommendations you need.
If you love coffee, do not settle for less. Here are seven recommended coffee shops in Bali to enjoy Indonesia's specialty coffee.
People Also Read: All About Buying Property In Bali As Foreigners
Expat Roasters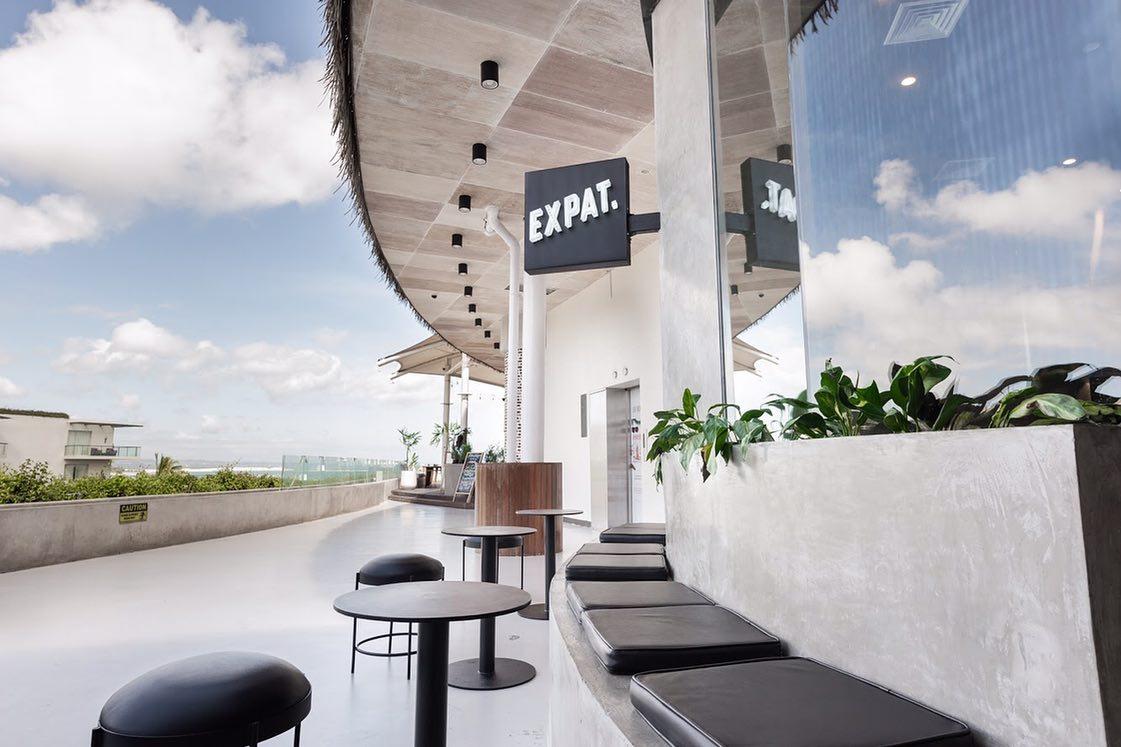 Photo by The Bali Bible
Expat Roasters in Badung is where you can enjoy the best coffee in Indonesia, coming straight from local farmers. Ninety-five percent of their beans come from family-owned coffee farms in Indonesia, which are used to create the best blend. You can enjoy their delicious, freshly brewed specialty coffee in a cozy, unpretentious atmosphere.
Want to enjoy the blend at home? Buy their special blends in whole beans, powder, drip bags, and capsules. Don't miss their special Kintamani blend: fruity, vibrant, and fresh, with a hint of chocolate.
Ubud Coffee Roastery
A cozy little space to enjoy specialty coffee in Indonesia, Ubud Coffee Roastery serves the best arabica from various regions, including the famous local Kintamani blend. They serve at least six types of single-origin coffee from Indonesia, making the brew using the pour-over method.
Enjoy a cup of espresso, iced coffee, or latte before exploring Ubud. We recommend their honey-processed Kintamani blend, which results in a fruity, more complicated flavor than the "normal" blend. To continue enjoying their coffee at home or in hotel rooms, buy coffee beans and ground coffee.
Pison Coffee
One of the best coffee shops in Indonesia for specialty coffee, Pison Coffee already has several outlets in Bali. You can find it in Seminyak, Kerobokan, and Ubud, with the Ubud outlets directly facing a beautiful rice paddy field. Its industrial theme is balanced with the delicate brewing of Indonesia's specialty coffee, including the single origins.
You can order your typical café drinks with various delicacies such as egg benedict, pasta dishes, salads, and French toast. We recommend the Ulian coffee, which has a caramel, citrus, and herbs flavor profile with a chocolate aftertaste.
The Koop Roaster & Café
A cozy nook in an otherwise bustling Seminyak, The Koop Roaster & Café combines delicious local blends with baked goods. They create unique blends using specialty-grade local beans, such as the God Island Blend, Bali Secret Blend, and Bali Organic Agung.
The Koop is known for using Mengani coffee beans, which are harvested in Mengani Village. Its rich and citrusy flavor will delight your taste buds. Don't forget to order delicious food, such as sandwiches, full breakfast, pancakes, and a vegetarian menu.
Seniman Coffee Studio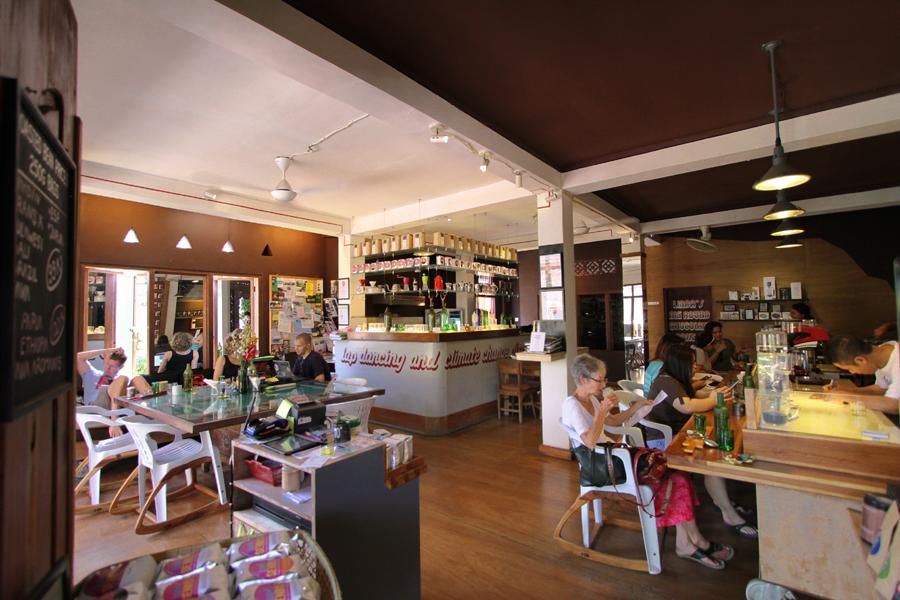 Photo by
If you are in Gianyar and looking for the best coffee in Indonesia, head to Seniman Coffee Studio. This coffee shop is a member of the Specialty Coffee Association, so you can rest assured about quality. Known as a boutique roastery, this shop is definitely where you should go if you care about quality over everything.
You can buy Seniman's special blends of whole beans, ground coffee, capsules, drips, and cold brew. Your options include the house blend, honey-processed beans, and various Indonesian single origins, like Kintamani, Toraja, Flores, and Wamena. There are even decaf options!
Kopi Zeen
Located near a shopping hub in Badung, Kopi Zeen has a casual, slightly quirky design with a price range on the more affordable side. A relatively new establishment (opened in 2017), Kopi Zeen has quickly become one of the favorite places among locals to enjoy a good brew.
Kopi Zeen serves various Indonesia's specialty coffee, although the original Kintamani and other Balinese blends are the highlights. Aside from the typical coffee beverages (including cold brew), you can order pastries, sandwiches, and other typical café fares here.
Tucky
A popular brunch spot in Ubud, Tucky is under the same umbrella as Bacari, a wine and tapas bar. It serves the highest quality single origins from Indonesia and overseas, with Kintamani as the highlight. You can enjoy it as espresso, regular café recipes, cold brew, or spiked brew.
If you are not into coffee, Tucky has specialty chocolate and teas from various family-owned plantations in Indonesia.
People Also Read: Country's Delight: 7 Delicious Street Foods Best Represent Indonesia
Take care of all your financial businesses easily while enjoying coffee at these shops. Use Flip Globe for quick, painless transfer from Indonesia to 55 countries. The process is safe, quick, and with the best exchange rates, making it an ideal option for various transactions. Enjoy the best coffee in Indonesia without worrying about your financial obligations.