If you work in Jakarta and want the best education for your children, international school is the way to provide standardized education. Many international schools in Jakarta follow the British or International Baccalaureate (IB) curriculum, while others have American, Singaporean, and Australian ones.
We compiled the list of international schools in Jakarta for your recommendation. Here are some of the most notable names.
People Also Read: 7 Places To Visit In Jakarta To Get Real Experience
1. British School Jakarta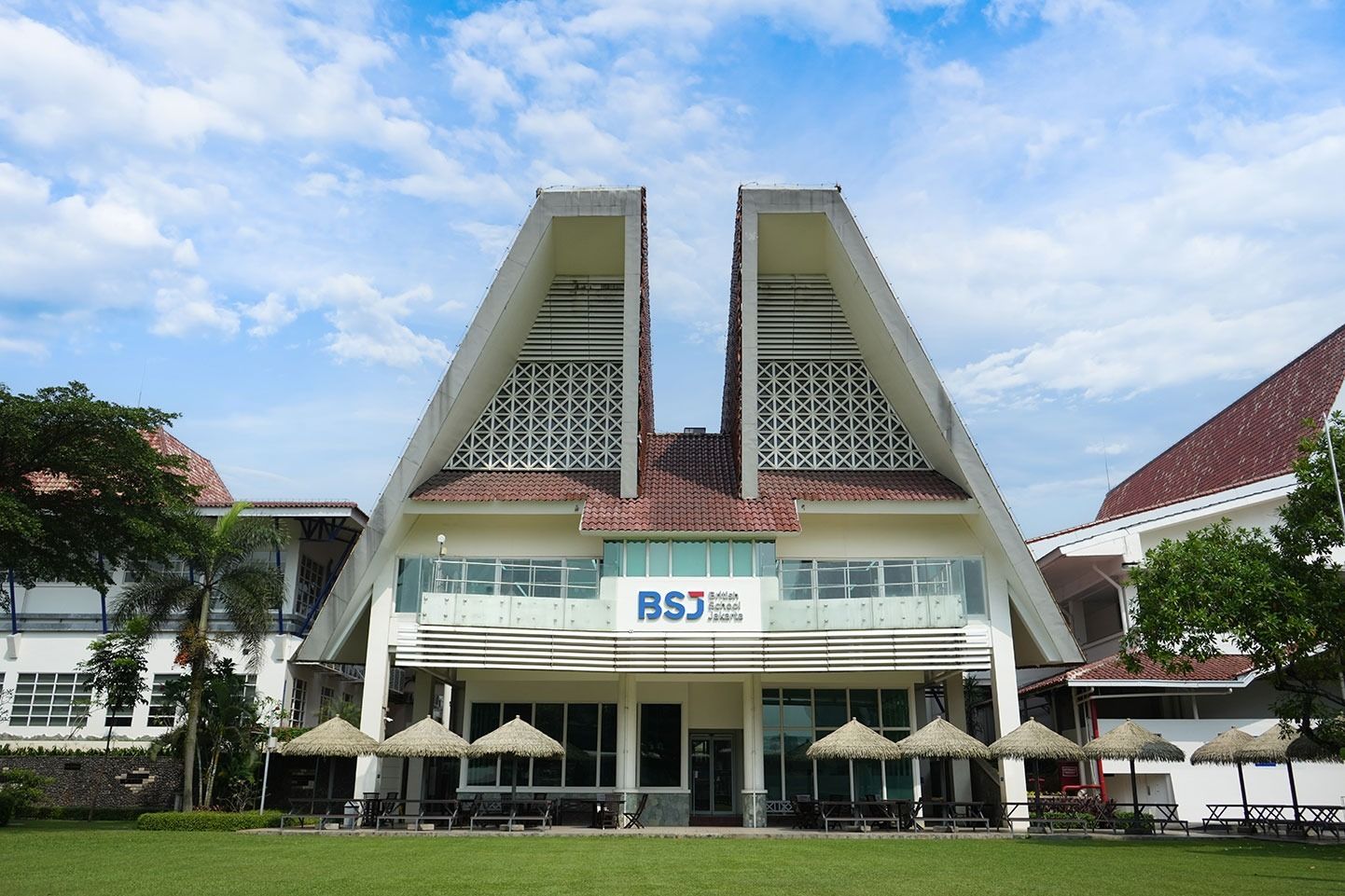 Photo by British School Jakarta
British School Jakarta provides both British and IB curriculums, with English as the main communication language. It offers Kindergarten, Primary, and Secondary School programs for children aged 2 to 18.
Aside from certified teachers and professional staff, British School Jakarta has a partnership with MIT. It is highlighted in the school's technology and teaching framework, which pave the way for children to achieve international career paths.
British School Jakarta also focuses on personal development and discipline, implemented in and outside the classrooms, even from an early age.
2. SIS
SIS is one of the best international schools in Jakarta that follows IB, Singaporean, and British curriculums. Located in the swanky neighborhood of Kelapa Gading, SIS boasts a "green school" concept and interactive learning experiences. The school offers Kindergarten, Primary, and Secondary levels of education, with students ranging from 2 to 18 years old.
With English as the main language, SIS currently has students from 16 nationalities, such as Indonesian, American, Korean, Chinese, and Singaporean. The school boasts high-quality physics, chemistry, and biology labs, swimming pools, and various extracurricular programs.
3. Nord Anglia School Jakarta
Nord Anglia School Jakarta follows International, British, and Dutch curriculums for children aged 2 to 12 years old. This is also the best international school in Jakarta if you look for premium preschool education, with the youngest "students" age 18 months old.
The school uses English and Dutch as the primary communication languages. Their education programs were designed to encourage creativity, curiosity, communication, and social skills. They believe that each student has their own unique personality, characteristics, and learning style, which are encouraged by experienced teachers.
4. The Independent School of Jakarta
The Independent School of Jakarta offers a holistic British curriculum, combining academic programs with activities in sports and arts. This is one of the best international schools in Jakarta for Pre-prep and Prep School education, available for students aged 2 to 11 years old.
Each class only has 18 to 20 students, with top-notch teaching facilities, certified teachers, and even teaching assistant programs. The school program emphasizes individual learning traits and characteristics, allowing students to develop their own potential in a safe, educational environment.
5. Deutsche Schule Jakarta
Interested in sending your kids to Germany for future job or educational opportunities? Deutsche Schule Jakarta is a great place to start, offering a German curriculum with German as the main language for communication, although Indonesian, English, and French are also used. The school also provides a German language program for students who don't speak German.
Deutsche Schule Jakarta not only provides top-notch education programs and facilities but also fosters social skills and diversity. The school teaches students about ethics, different religions, and various cultures. Students and teachers even participate in various cultural celebrations with fun activities.
Deutsche Schule Jakarta offers programs for students aged 3 to 18 years old. Its focus on cultural exchanges and language study gives children a good introduction to a more globalized future.
6. New Zealand School Jakarta
New Zealand School Jakarta offers a New Zealand curriculum alongside the International one. The school offers early, primary, and secondary education, with students aged 1 to 15 years old in range. Students can sign up for English ASL classes or join extracurricular activities such as football, gymnastics, ballet, swimming, and many more.
New Zealand School Jakarta also helps develop students' interests and curiosity, especially in science. One of the activities they offer is the i-Engineer, which is a STEM-based program designed for young children.
7. Jakarta Intercultural School
Jakarta Intercultural School offers International and American curriculums. It consists of different campuses that conduct programs for different age ranges, from 3 to 18 years old. With students coming from different nationalities, this is one of the best international schools in Jakarta to educate your children in a diverse environment.
The languages used at this school consist of English, Indonesian, French, Mandarin, Spanish, and Japanese. It also has resources and a support system to help students with learning difficulties.
People Also Read: Crash Course On Living Costs In Jakarta For International Expats
Make your daily business easier, especially when looking for a good international school in Jakarta. Use Flip Globe to conduct international transfers to 55 countries, with the best exchange rates and no hidden fees. Download Flip Globe and finish all your financial obligations even when you are busy looking for a good school!