True to its status as Indonesia's capital city, Jakarta is not lacking high-quality medical facilities. Many of the best hospitals in Jakarta also cater to international travelers and expats. These international hospitals are your best bets when you require medical services during your stay or visit in Jakarta, especially because they offer services in English.
Here are our recommendations for international hospitals you can access in Jakarta.
People Also Read: 7 Things To Do In Jakarta During The Day And At Night
RSUPN Dr. Cipto Mangunkusumo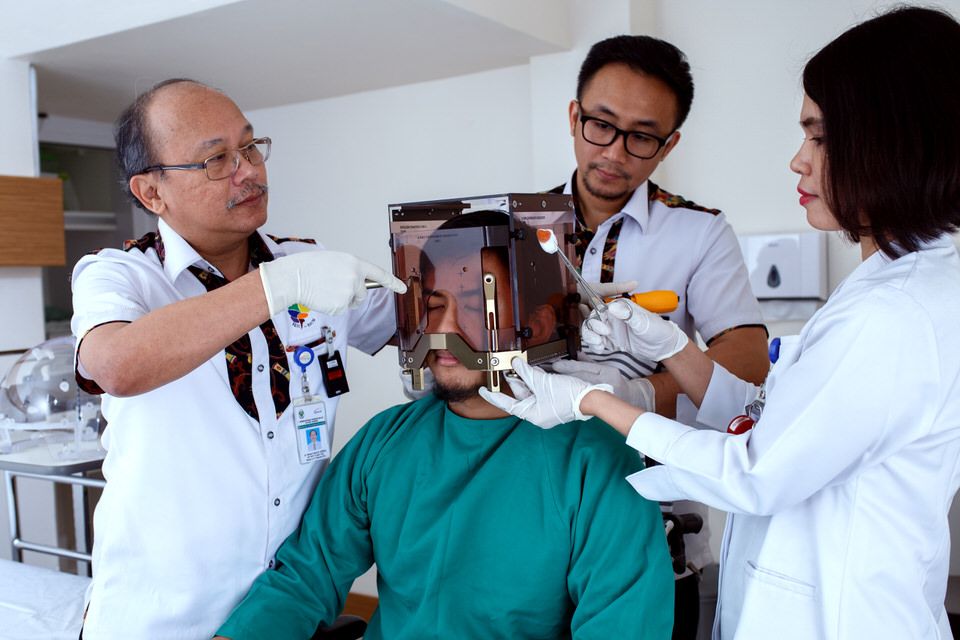 Photo by medicaltourism.id
One of the best hospitals in Jakarta, Dr. Cipto Mangunkusumo is also the oldest, established in 1919. Often called "RSCM" by locals, it is also a top referral hospital and a center of education for medical students. RSCM is the first and only hospital in Indonesia that offers an advanced radiology treatment for tumor and cancer, called Tomotherapy.
You can access the typical medical services like 24-hour emergency service, general and specialist clinics, radiology, lab testing, medical rehabilitations, surgeries, OB/GYN, and pediatric department. For in-house treatments, there are rooms of various classes (including VIP), ICU, NICU, and PICU.
Pondok Indah Hospital Group
Pondok Indah Hospital Group offers top-notch care and advanced medical facilities in several areas, such as Pondok Indah, Bintaro, and Puri Indah. This private hospital has your standard medical services and treatments, from general surgery to emergency service. However, this private hospital group also has some of the most sophisticated facilities that few Indonesian hospitals have.
For example, the Puri Indah one has a minimally invasive surgery technology that is the first (and only) in Indonesia. All the Pondok Indah hospitals also use paperless technology, creating a safer and more convenient data system for all the patients.
JEC Eye Hospitals and Clinic
If you need sophisticated eye treatments, JEC Eye Hospitals and Clinic is one of the best hospitals in Jakarta. Available in multiple locations such as Menten and Kedoya, JEC is known as one of the most advanced ophthalmology centers in Southeast Asia.
JEC Eye Hospitals and Clinic offers complete ophthalmology services. You can come for eye examination, low vision assessment, getting medical products for specific eye conditions, and receiving emergency care. The hospital also has ophthalmology services for children.
Siloam Hospitals
Ask any Indonesian what is the best hospital in Jakarta, and many will reply with Siloam Hospitals. This private hospital is a household name among the Indonesian public, providing top-notch medical services and treatments with sophisticated equipment. Siloam Hospitals have several branches in Jakarta alone, such as South Jakarta, Kebon Jeruk, Mampang, and Semanggi.
At Siloam Hospitals, you can expect standard yet high-quality services, such as 24-hour emergency service, general and specialist treatments, surgeries, lab testing, and radiology. It also has a maternity ward, pediatrics service, ICU and NICU rooms, and postnatal treatments.
Premier Jatinegara Hospital
Premier Jatinegara has been established as an international hospital since its inception in 1989. One of the best hospitals in Jakarta with international accreditation, Premier Jatinegara is a popular referral hospital for expats and international travelers.
If you are ever wary about the communication aspect when visiting hospitals abroad, Premier Jatinegara got you covered. Aside from specially-trained staff, it has International Patient Relations officers responsible for medical communication with foreign patients.
Premier Jatinegara Hospital offers all typical services you can expect from a good hospital. However, it is famous for cardiovascular procedures, stroke treatment center, and digestive health center.
Columbia Asia Hospital
Columbia Asia Hospital is an international hospital that operates in Indonesia, Malaysia, and Vietnam. Therefore, it has no trouble catering to foreign patients. You can find this hospital in Pulo Gadung Area, East Jakarta.
Columbia Asia Hospital offers standard medical services, including 24-hour medical emergencies and general practice. Its specialist departments include cardiology, dentistry, orthopedy, ear, nose, and throat, pulmonology, OB/GYN, and general surgery.
Pantai Indah Kapuk Hospital
Pantai Indah Kapuk Hospital serves patients in North Jakarta, and is one of the top referral hospitals in the area. Many of the staff members undergo training to serve international patients, including training programs at Singapore General Hospital.
Aside from standard 24-hour emergency services, general surgery, and general practices, the hospital has specialist clinics, radiology center, lab, maternity ward, postnatal care units, rehabilitation center, and lactation clinic. It specializes mostly in pediatrics, endocrine problems, dermatology, cochlear problems, and sleep disturbances.
People Also Read: Education Matters: 7 Best International Schools In Jakarta
What if you have financial obligations to finish during treatment? Use Flip Globe to transfer funds from Indonesia to 55 countries safely and quickly. Without any hidden fees, Flip Globe allows you to conduct important transactions while staying at the best hospital in Jakarta. Download Flip Globe now to try its wonderful features!