Bali might be the island of paradise, but its popularity also means lots of crowded and bustling spots, far from being relaxing. If you are looking for relaxation, there are places to visit in Bali that are away from tourist spots. Walk outside the mainstream areas or paths, and you can still find great places to unwind and enjoy a quieter time.
Here are seven recommended areas to visit in Bali, out of the mainstream pathways.
People Also Read: 7 Best Bali Seafood Restaurants With Fine Dining Atmospheres
Munduk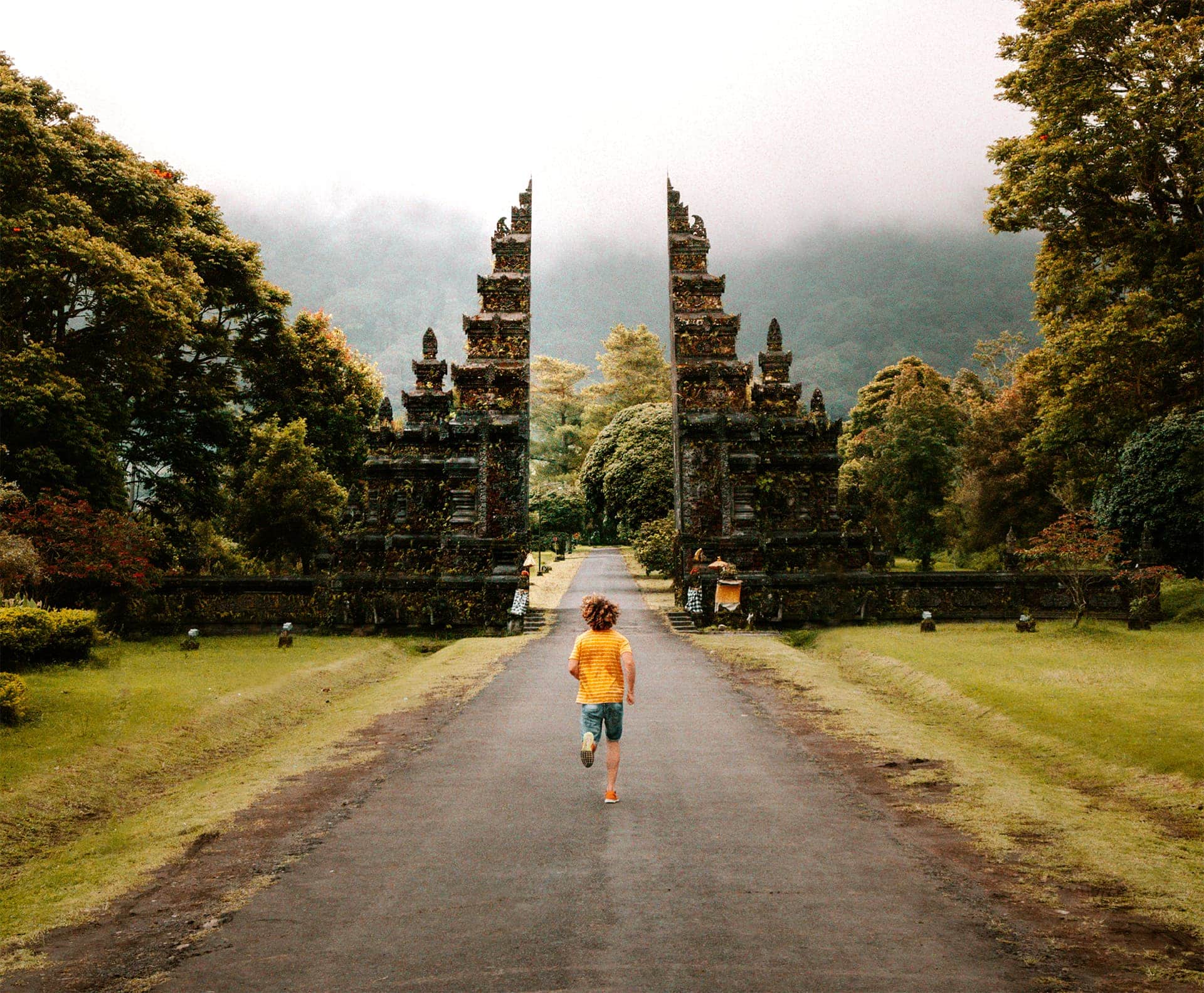 Photo by Salt in Our Hair
North Bali is a great area to escape the bustling crowds of popular regions like Kuta and Seminyak. Munduk region offers various natural attractions and excursions to rejuvenate your mind.
Munduk has several waterfalls where you can unwind with fresh air and cool water. Munduk Waterfall, Sekumpul Waterfall, and the Banyumala Twin Waterfall are the most famous, but smaller waterfalls also promise a quieter atmosphere.
Munduk is also the location of the beautiful Lake Tamblingan, which is surrounded by small ancient temples. If you love coffee, join one of the various coffee tours at local coffee plantations.
Finally, if you want to take breathtaking photos, Mount Batur is one of the best places in Bali to see the sunrise. The hike to the top requires moderate fitness, and you must wake up very early, but the view is rewarding.
Balian Beach
Balian Beach is located in West Bali, a relatively underexplored region. However, it is a popular place for surfers who love challenging waves. The beach is not completely deserted but mostly quiet and pristine, perfect for relaxing on its vast grey sand. Sometimes, you see people fishing, photographing the sunset, or joining a yoga class.
Balian Beach is close to several restaurants, villas, and small hotels, giving you decent meal options and beds. If you visit in August, you may spot people kitesurfing.
Sidemen
There are many great places to visit in Bali if you love rural charm, but Sidemen is special. Located in Karangasem Regency, East Bali, Sidemen is relatively quiet, offering an authentic rural adventure.
Don a pair of good walking shoes and explore Sidemen's beautiful rice paddy fields, or visit the vibrant morning market in the village to buy fruits and local treats (make sure to visit before 9 A.M!). Sidemen also has several walking trails with signs, which you can explore with a local guide.
Gembleng Waterfall is a must-visit spot in Sidemen. It offers a nice, refreshing dipping spot, with several natural pools formed by rocky basins. Early morning or late afternoon is the perfect time to visit if you want the ultimate quiet time.
Balangan
Do you know there's a hidden gem located not far from Kuta? Located in Ungasan Village, Balangan Beach is one of the most famous places to visit in Bali among surfers, yet still relatively quiet. The beach has beautiful, pristine sand and turquoise water, with challenging waves and cliffs surrounding it.
Balangan is a great place to enjoy the breezy coastal air, photographing, and surfing or splashing around. Balangan is also a favorite place for pre-wedding shots. We suggest you use a rental car, as the path to this beach is quiet and not within the reach of public transportation.
Nyang-Nyang Beach
Nyang-Nyang Beach is a 1.5-kilometer-long strip of beach with beautiful pristine sand and blue water. Located in Pecatu, the route to this beach requires you to walk on a slightly rough path and rugged terrain. However, you will be rewarded with a quiet, relaxing beach with a majestic view.
The Green Village
The Green Village combines relaxing accommodations with communities that practice sustainability daily. You can stay and rest in bamboo villas and rooms before walking to the Green School and Community nearby to learn about local sustainability. It is a great place to unwind while learning new perspectives and ways of life.
Jatiluwih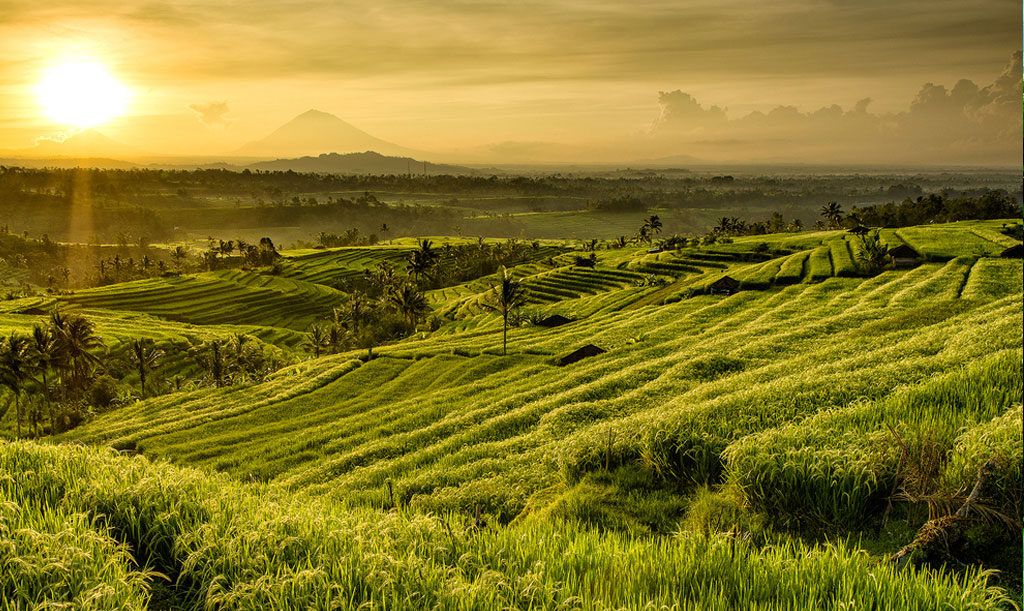 Photo by Desa Jatiluwih
Have you ever seen those iconic pictures of rice paddy terraces in Bali? Chances are they were taken in Jatiluwih, a village in the Tabanan area. The rice fields are acknowledged as UNESCO's World Heritage site, representing Bali's traditional rice field irrigation system called subak.
You can also learn to plant the rice fields from locals through their rural tourism program. For more adventure, you can explore the village or visit the hidden Yeh Hoo Waterfall, a beautiful and relaxing place to unwind.
People Also Read: 7 Best Jakarta Restaurants For The Ultimate City Experience
Enjoy your time in Bali's quieter spots without neglecting your financial obligation. Use Flip Globe to transfer cash and payment from Indonesia to anywhere in 55 countries. With quick and safe transactions, you can handle all your businesses while enjoying your time in the best, quietest places to visit in Bali.