Bali is the epitome of arts and culture, and their dedication to art is reflected in various places, including in a park. Taman Budaya Bali (Bali Art Center) is a park dedicated to showing the artistic soul of the Balinese in Denpasar. Aimed to become the best art center Bali could have, it is also a venue for various artistic events and activities, which you can watch if you visit at the right time!
People Also Read: 7 Things To Do In Jakarta During The Day And At Night
What is Taman Budaya Bali?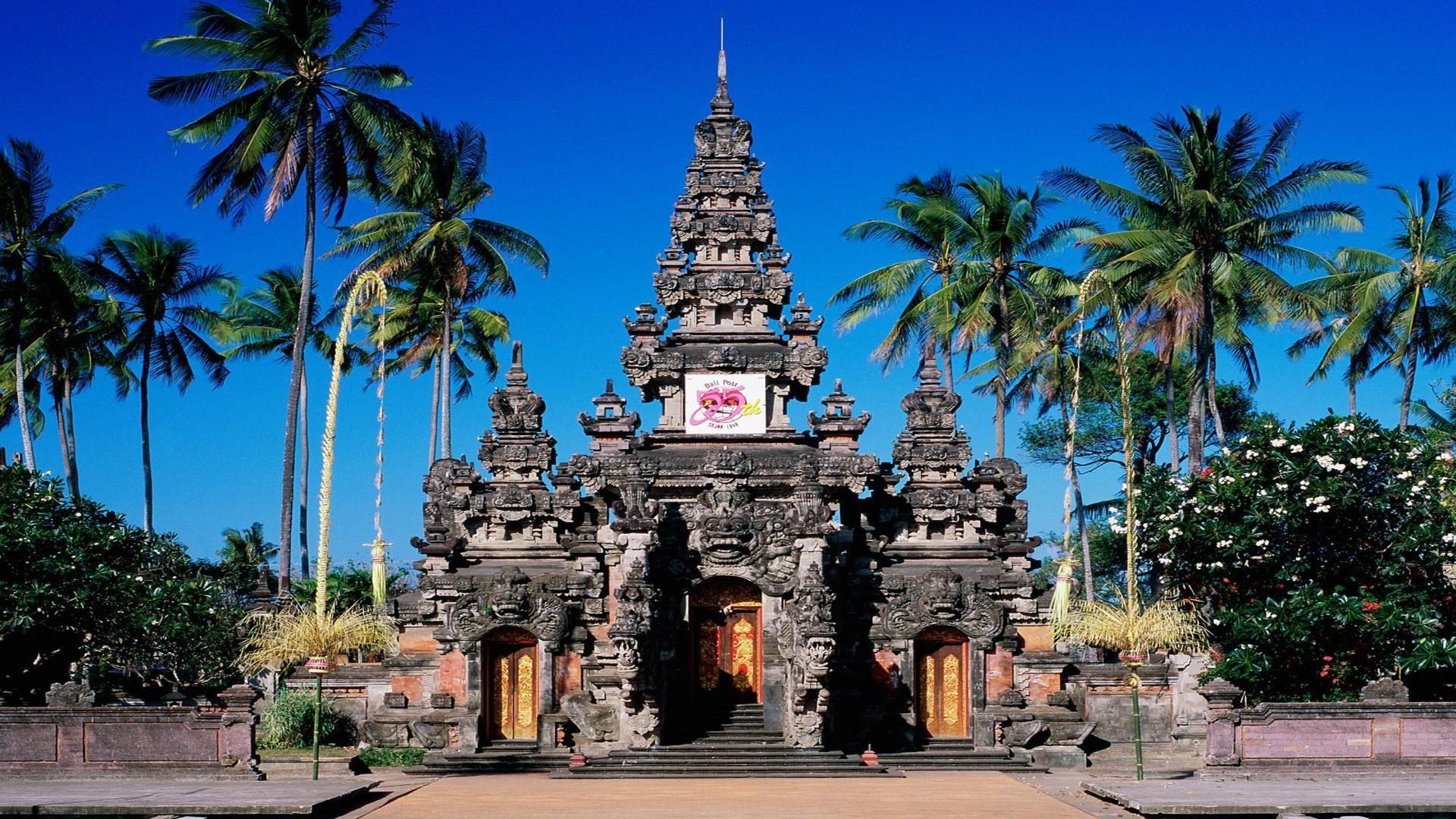 Photo by KSM Tour
Also known as Taman Werdhi Budaya, Taman Budaya Bali was created to support and preserve Balinese cultural traditions. Covering a total area of 34 acres, this park provides several venues for art performances and training.
The highlight of Taman Budaya Bali is its architecture, which you can enjoy even without any performance present. Its sculpted main gate is adorned with statues describing Mount Mandara in Hindu mythology. The gate forms a majestic background for an amphitheater, which can accommodate around 7,000 people.
True to its status as an art center Bali, Taman Budaya has several open areas for art practices and other activities. Local artists use them to practice dance, painting, traditional musical instruments, and many more. It also has a library, a temple, and an exhibition room.
Exhibitions at Taman Budaya Bali
Taman Budaya Bali has an exhibition hall called Mahudara Mandara Giri Bhuvana, where you can get a crash course on Balinese culture. The exterior has intricate carvings and a beautiful lotus pond, reflecting this island's richness of traditional art and culture.
The exhibition hall consists of two floors. On the first floor, you can see the "modern era" works of Balinese artists, which include stunning paintings by local artists from Ubud, Batuan, and Klungkung. The most famous pieces here include various Kamasan paintings by renowned Klungkung artist I Nyoman Mandra.
The same room also has four famous masked figures: the iconic Barong and Rangda. They are icons of the art center in Bali, especially since they appear in traditional dances. For more variations, head to the other two rooms, where you can see various sculptures, carvings, and unique artworks like a "fingerprint painting," which depicts a beautiful Kecak Dance.
Can You Watch Performances at Taman Budaya Bali?
Aside from locals doing dance or other artistic practices at certain hours, this art center in Bali does not have scheduled performances. However, if you want to witness something beautiful and spectacular, come to watch Pesta Kesenian Bali (Bali Art Festival), which regularly takes place in this art center Bali.
This festival involves a unique and beautiful parade that culminates at Taman Budaya Bali. This art center becomes a venue for various performances, such as traditional dance and music. You can also see exhibitions, competitions, and other interesting festival activities. What's best, this festival lasts for almost a month!
Visitor Facilities at Taman Budaya Bali
Aside from the exhibition hall and the amphitheater, Taman Budaya Bali has quite decent facilities to accommodate visitors.
This art center Bali has a spacious parking lot, a souvenir shop, and public toilets. There is also a stall that sells (mostly) cold drinks and snacks. Taman Budaya Bali's architecture and design are also ideal as photo backgrounds, so you can do something fun even without staying for long.
For some quiet time in a shaded area, visit Widya Kusuma Library. It holds a decent collection of books, mostly with topics related to history and art. The second floor is reserved for students and researchers, but the first floor has a public reading room.
How to Visit Taman Budaya Bali
Taman Budaya Bali is open every day except Sunday, from 7:30 AM to 3:30 PM (1:00 PM on Friday). If you are a foreign visitor, you must pay IDR50,000 for the entrance fee.
Taman Budaya Bali is located at Nusa Indah Road in the middle of Denpasar. If you depart from Ngurah Rai International Airport, you will arrive in around an hour, depending on the traffic. We recommend you rent a car or use hotel transport, especially if it is scorching hot outside.
People Also Read: Renting A Car In Bali: Here's The Complete Guide For You
If you still have a financial obligation to finish while in Bali, use Flip Globe as the most convenient solution. Download Flip Globe and transfer funds fast from Indonesia to 55 countries without hidden fees or complicated processes. You can finish every transaction with just your phone while visiting the art center Bali or anywhere you wish!