Cultural diversity is a common thing in Indonesia, considering that the country consists of countless ethnic groups with different languages and traditions. International schools can be a great place to teach children about cultural diversity and Indonesia has some of the schools to consider. One of which is the Yogyakarta International School, commonly referred to as YIS.
Read more: All You Need to Know Before Enrolling in Mentari International School
About Yogyakarta International School
Yogyakarta International School (YIS) is a private international school located in Yogyakarta, Indonesia, and was established in 1989. The school provides an international curriculum from Kindergarten to Grade 12 which is accredited by the Western Association of Schools and Colleges (WASC) and the Council of International Schools (CIS).
As an independent school, YIS accepts all kinds of students no matter what their nationality, race, gender, or faith is. The school prides itself on nurturing students into compassionate global citizens.
Yogyakarta International School aims to provide a high-quality education that prepares students for success in a globalized world. The school offers a rigorous academic program that includes the International Baccalaureate (IB) Diploma Program. They empower students to be curious, caring, and critical thinkers.
Academic Program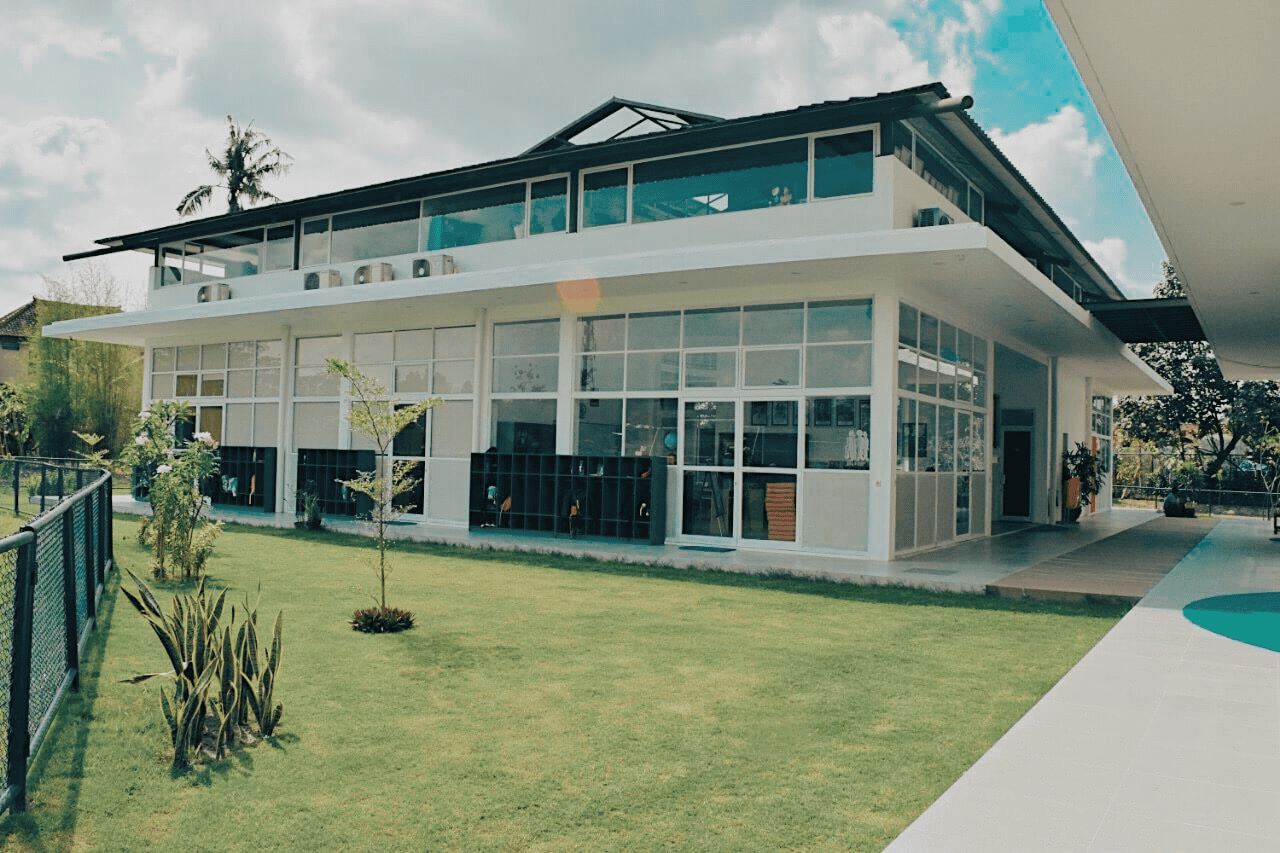 YIS is authorized to provide a complete range of International Baccalaureate (IB) education. Therefore, the school offers education for Primary Years, Middle Years, and Diploma Programs. All report cards, diplomas, and certificates issued by the school are compatible with other international schools and universities in Indonesia and abroad.
Primary Years Program
The objective of the Primary Years Program is to develop students' academic, social, and emotional well-being. It helps students develop international-mindedness and strong personal values. The program also encourages students to be curious, creative, reflective, risk-takers, questioners, problem-solvers, and deep thinkers who work collaboratively.
The Primary Years Program is designed for students from 3 to 12 years old which covers Preschool to Grade 6. The school does not focus on individual subjects and has an integrated subject approach instead. The six subject areas which include language, mathematics, science, social studies, arts, and personal, as well as social and physical education are explored through six interdisciplinary themes each year.
Students will not only study in the classroom but they will also learn to recognize the relevance of what they learn to the outside world. The school not only encourages students to understand the relevance but also to implement them in their lives.
Middle Years Program
The Middle Years Program in Yogyakarta International School aims to develop skills and understandings that are important for success for students in Grades 7 to 10. Students will learn how to learn and evaluate information, as well as how they can communicate what they learn.
One of the important programs highlighted in the Middle Years Program is the Design Program. It teaches students the stages of a design process which include investigation, planning, taking action, and reflection. The program helps students develop their understanding, sense of self, and their responsibility in their community.
There are eight subjects group taught in this program, which include language and literature, language acquisition, individuals and societies, mathematics, sciences, physical and health education, design, and arts.
Diploma Program
The Diploma program at Yogyakarta International School is recognized among the world's leading universities. The International Baccalaureate Diploma Program offered at the school provides opportunities to explore various subjects such as independent research, creative projects, scientific fieldwork, and community service.
The program also has a unique course called Theory of Knowledge that helps students establish knowledge in various study fields. Another interesting about this program is that students can build networks directly with internationally recognized aid organizations to participate in relief efforts.
Tuition Fee
There are a series of fees you need to prepare to enroll in Yogyakarta International School. The first admission fee is 250 USD. Then, there is also an annual enrollment deposit fee of 1,000 USD.
Then, there are school fees that are periodically established and reviewed by the Yogyakarta International School. The fees will be different for each level and reviewed periodically by the board.
YIS is a well-respected international school in Indonesia that provides students with a challenging and rewarding educational experience. The school provides great learning for students that want to have an international education.
Read more: All the Important Details about Binus International School
Don't worry about supporting children's education internationally as Flip Globe makes transfer internationally cheaper, easier, and faster. With this app, you can send money to more than 55 countries with the best currency. Download the app right away and enjoy the benefit of using this app.