The celebrated Hallyu wave from South Korea has had a huge impact all over the world with the introduction of K-pop to K-dramas and shows, as well as style, foods, and other products. It also happens in Indonesia. We can find many Korean restaurants and food stalls mushrooming—not to mention various Korean supermarket options.
People Also Read: 7+ Finest Supermarkets In Jakarta For Ultimate Grocery Shopping
Korea Supermarkets in Jakarta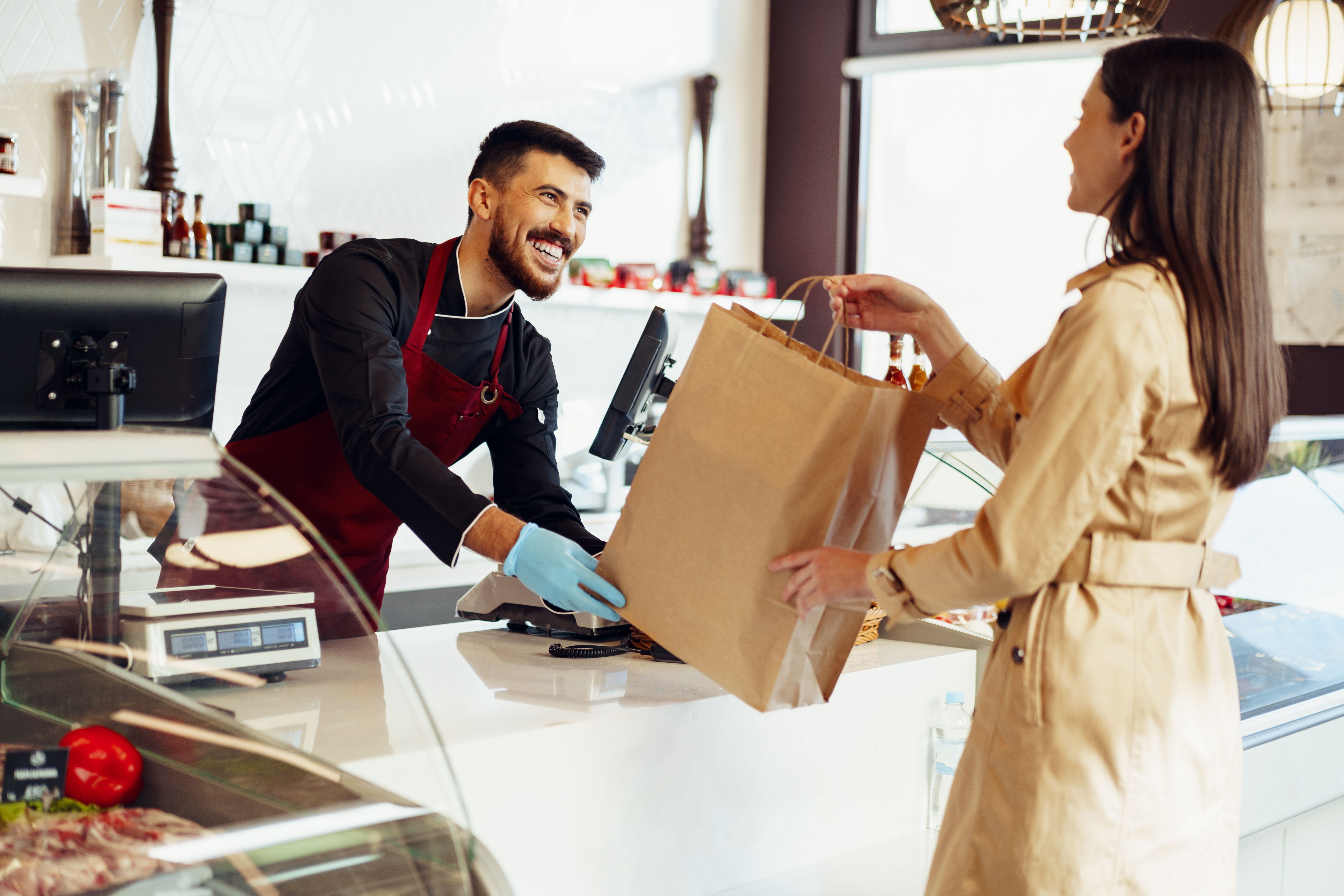 Sumber : Envato
Let's go to seven K-supermarkets worth visiting below and find out what we can get from them.
Lotte Mart
One of the largest South Korean retail companies, Lotte Mart, has already recorded about 200 malls or outlets across different countries, including Indonesia. Having many branches all over the country, you can even easily find six branches of this supermarket around Jakarta.
Stacking their aisles with a complete stock of goods, you can shop a great variety of Korean products, ranging from food and drinks to other necessities. Unlike other authentic Korean superstores, this mart also sells a portion of local products.
Located strategically, usually near schools or campuses as well as other crowded shopping places, you can visit two of Lotte Mart outlets in Golden Fatmawati Complex and Setiabudi, both in South Jakarta.
K-Mart (K-Bunsik)
Originally based in Bandung, this Korean mart finally has its first branch in Jakarta. You can find it at Jl. Darmawangsa Raya No. 43-44, Kebayoran Baru, South Jakarta. A famous shopping place for everything about Korean products, it is also popular for its Korean food stall, K-Bunsik.
Mu Gung Hwa
Located strategically in the Senayan area—close to the football field, Mu Gung Hwa stands tall on two floors, showing authentic Korean traditional designs and nuances.
The Korean supermarket is on the first floor. You can easily buy snacks that are usually seen in many K-dramas. There are also other imported drinks, vegetables, cooking ingredients and herbs, etc.
The second floor sells Korean-styled kitchen utensils and souvenirs, like chopsticks and other displays. You can also find a snack corner to enjoy tasty Korean specialties like the famous Korean fermented vegetable 'kimchi', rice cake 'tteokppokki', fish cake 'odeng', mixed rice dish 'bibimbap', and many more.
In addition to Blok S (Senayan City), there is one in the Darmawangsa area, both in South Jakarta. Also, you can find another one in West Kelapa Gading, North Jakarta.
GS Korea
Another supermarket originating from South Korea, the brand name is familiar, especially for K-drama lovers. Often appearing in many Korean dramas, this supermarket allows you to do grocery shopping just like in those popular shows. You can buy popular Korean brands and products like snacks, drinks, etc.
GS Korea in Indonesia has several outlets in various locations, such as Jakarta, Tangerang, Bekasi, and Cibubur.
New Seoul
This grocery store sells diverse favorite K-foods and other products, from dry and ready-to-cook foods to kitchen spices and even kitchen utensils. You can also find other packaging imported products, such as snacks, drinks, etc.
Going up to the second floor, there is a restaurant known as an affordable dining place. It serves K-dishes, such as tteokppokk', odeng, gimbap (seaweed rice rolls), ramyeon (noodles), etc. Interestingly, you can also watch the live cooking for the dishes making process.
If you want to pay a visit, head to Jalan Wijaya I Number 53, Petogogan, Kebayoran Baru, South Jakarta. New Seoul opens from 08.00 am to 08.00 pm.
Hanil Mart
Hanil Mart offers another complete K-mart experience, with everything related to Korean culture, ranging from famous foods, typical snacks, and ice creams to other imported items like groceries.
This modern store will channel K-lovers' thirsts with its two branches in Kebayoran Baru (Jl. Kramat Pela No. 32, Kramat Pela) of South Jakarta and Lippo Karawaci, Tangerang.
Wijaya Mart
This mart is famous for having consistent Korean items availability and affordable price. Offering a friendly Korean vibe, you can shop for imported goods and other weekly or monthly grocery shopping routines. Located in Grand Wijaya Center, South Jakarta, this store also sells local fresh fruits.
People Also Read: How To Prepare Cost Of Living In Korea For International Students
So, have you visited one of the above Korean supermarket references? They welcome you to treat your curiosity and experience Korean culture. Also, you can regularly get various stuff you'll love, even without going to the country of origin first.