Are you looking for a supermarket in Jakarta that offers not only local but also imported products? This capital city welcomes the flourishing of premium grocery stores, some of which have been around for decades. They typically provide the best quality and an ultra-complete selection of stocks to accommodate weekly to monthly grocery shoppers.
We've covered the following 7+ supermarkets around Jakarta, highly recommendable, whether for those who like taking time out to do grocery routines or those who prefer the convenience of online shopping.
People Also Read : 5 Options of Credit Card in Indonesia for Beginners
The Brick-and-Mortar Ones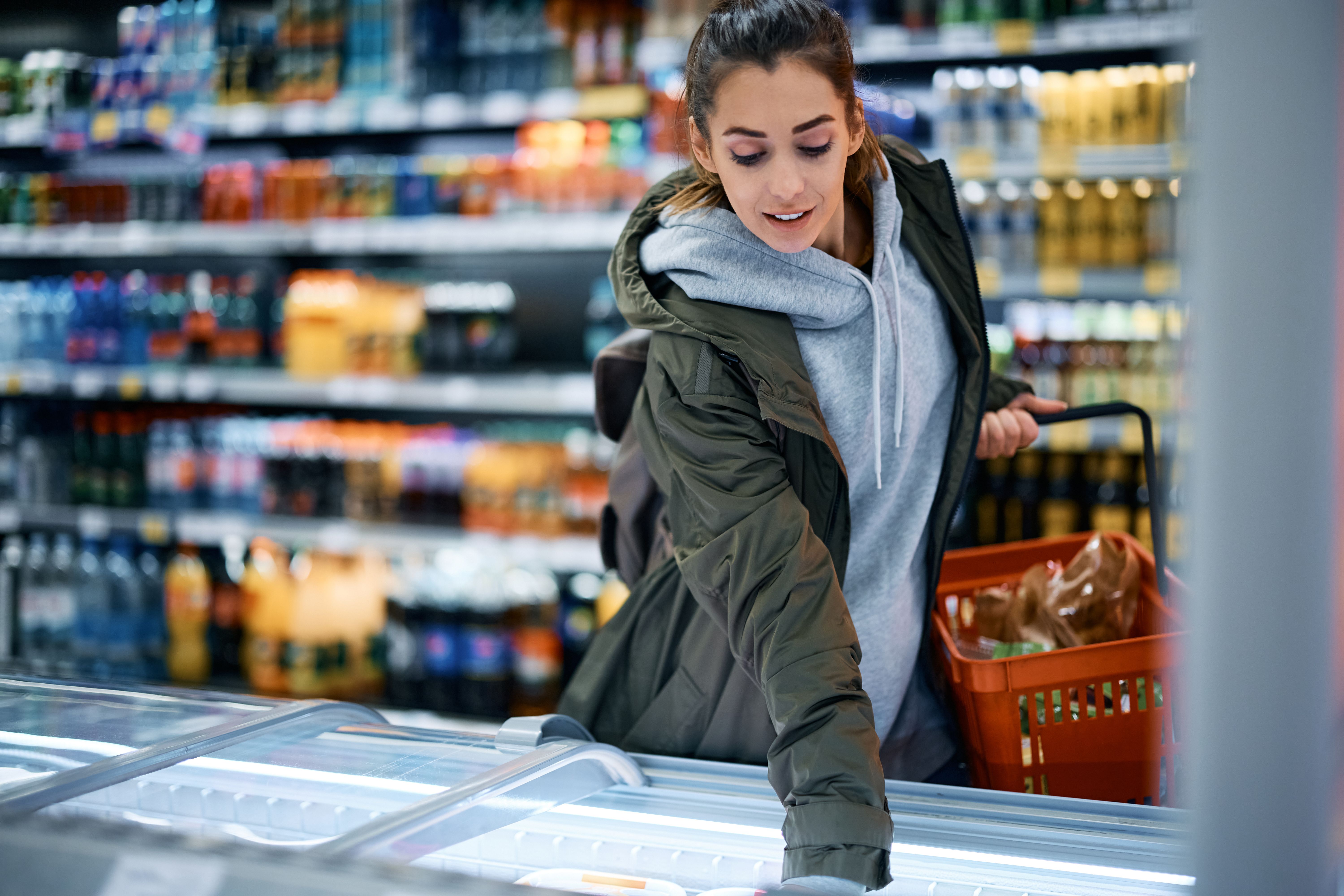 Sumber : Envato
Kem Chicks
Having been around for fifty years, Kem Chicks is more likely one of the first premium supermarkets that especially accommodate the market segmentation of the upper-middle lifestyle.
You can find a great variety of local to imported products of their best quality, ranging from Luwak coffee to European cheese, not to mention Australian fresh fruits and vegetables. The so-called Meat Bar is everyone's favorite spot to get premium imported meat cuts, such as American rib eye roll, lamb rack, Australian striploin, etc.
What is more? A ready-to-eat corner to enjoy food prepared by skilled chefs. This supermarket has two famous outlets at Pacific Place Mall and Kemang (The Mansion).
Ranch Market
A US supermarket chain, the first Ranch Market in Jakarta was established in 1998, particularly targeting the upper and upper-middle segments of customers.
Known for its concept or slogan – "It's a Balanced Life" – this supermarket campaigns on healthy living. The purpose is to make their customers well-informed about healthier and more balanced food products and lifestyles.
In addition to the daily necessities of fresh local and international products—fruit, vegetables, meat, and seafood, they also offer their 'specialty' products of superfoods, organic, gluten-free, and vegan dietary products.
Go and experience this premium grocery shopping at various locations, i.e., Kemang, Grand Indonesia, Lotte Ciputra World, Oakwood, La Maison, Darmawangsa, Pesanggrahan, and South Quarter. They also have newer branches in Pondok Indah Mall, Citywalk Elvee Karawaci, The Gourmet Ashta, and Senayan Park.
The FoodHall
Dubbed "one of the famous and trusted chains of supermarkets in Jakarta" by TripAdvisor, the FoodHall has branches in many prominent shopping malls in Jakarta. You can find them in Belleza Shopping Arcade, Grand Indonesia, Kelapa Gading Mall 1 and 3, Plaza Senayan, PIK Avenue, and Senayan City.
Providing not only a complete selection of local and imported products, they also have several unique ideas to offer. For example, an instant noodle corner, especially for Korean and Japanese imported products in the FoodHall of Senayan City. Also, committing to promoting local products, the FoodHall has a special alley for traditional Indonesian snacks.
GrandLucky
Founded in 1992, this supermarket chain is available in several locations – SCBD, Grand Paragon, Radio Dalam, and Cinere. They offer an extensive range of products, from home appliances to fresh quality fruit, vegetables, raw meats, and seafood, as well as imported snacks and bakery items.
Feeling hungry after shopping? Worry not. Next to the checkout counters, you can find various mini-restaurants worth trying.
Other popular premium names are the Japanese 'Papaya' supermarket and the South Korean Lotte Mart.
The Online Ones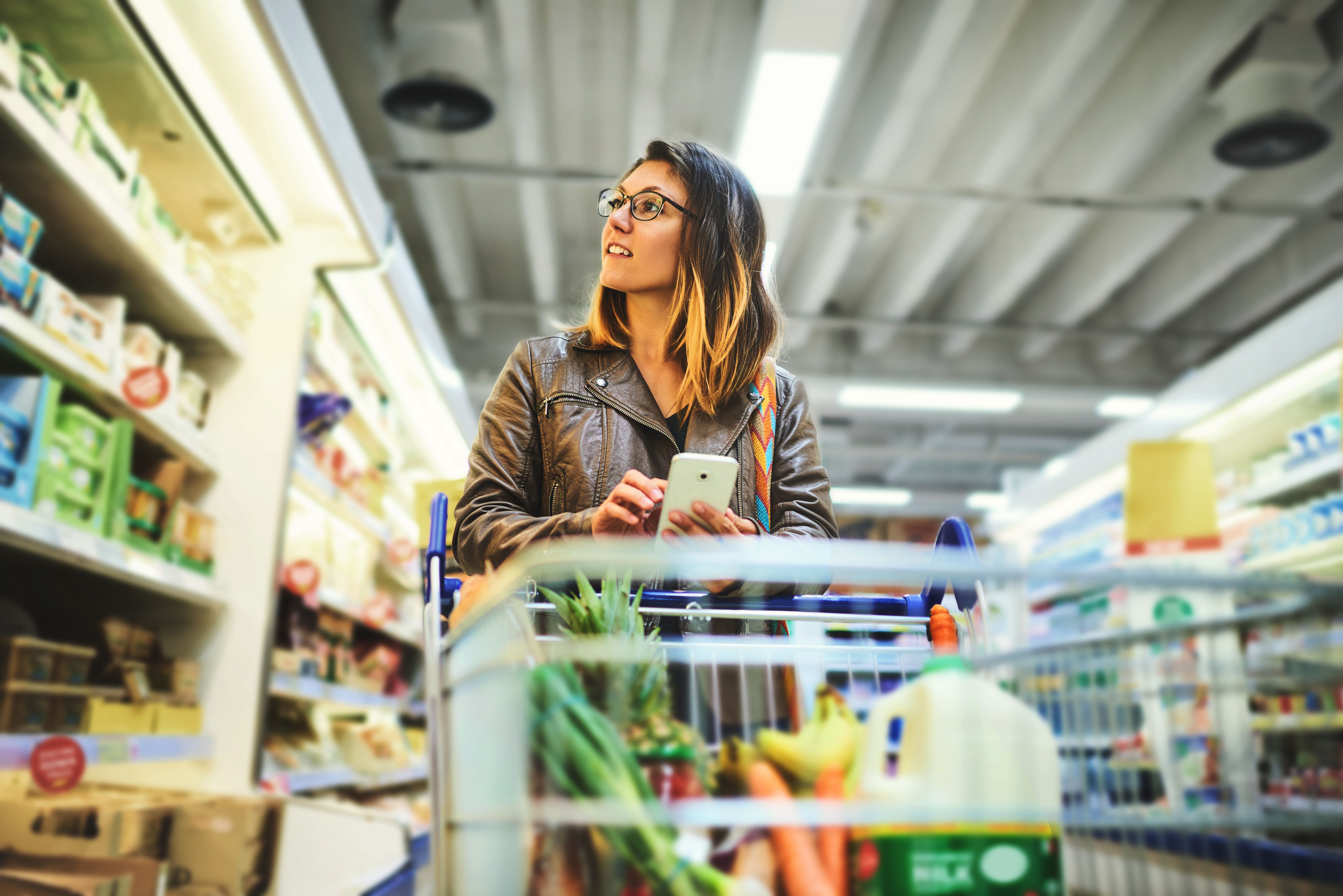 Sumber : Envato
Sayurbox
Bringing the concept of from the farm (farmers) to the table (customers) within 24 hours, Sayurbox is one of the best applications for the online grocery shopping experience. What can you expect? Organic to hydroponic, as well as pesticide- and chemical-free fresh products.
Making deliveries four times a week – Monday, Wednesday, Friday, and Saturday – to Jakarta areas (including South Tangerang), you can pick your preferred date and time.
You can visit their website at www.sayurbox.com or download the application at Appstore and Google Play.
Happy Fresh
If you are looking for a convenient link to your favorite premium supermarkets in Jakarta, like the FoodHall, Ranch Market, Lotte Mart, GrandLucky, and more, HappyFresh is ready for you.
You can do your grocery shopping at home by visiting their website (www.happyfresh.com) or downloading the application at Google Play and Appstore.
Another prominent name worth mentioning here is probably Club Sehat, which is well-known among locals and expatriates. It is a store that offers natural health products and dining out. You can order via their website to get your groceries delivered or visit their stores in Central, South, and North Jakarta.
People also read: 3 Ways of How to Extend Visa in Indonesia
Nowadays, most grocery store chains also have online or delivery services to fetch their customers. So, among the above list, which is your favorite supermarket in Jakarta?