Indonesia is a SEA country that has become one of the top destinations for expatriates. Cheap living costs and growing economies are a few of the many reasons why foreigners come here. Of all the big cities in Indonesia, Jakarta remains among the top ones for foreigners. And if you are looking for an expat job in Jakarta, this metropolitan has a lot for you.
People also read: Things Expats Need to Know About Indonesian Culture
5 Most Popular Jobs for Expats in Jakarta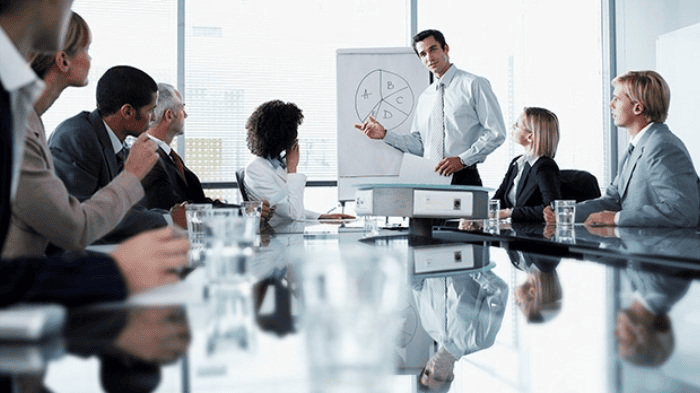 Sumber : Tribun News
Jakarta is a densely populated city in Indonesia, offering a wide variety of job opportunities. For foreigners planning to start a career here, below is a list of popular jobs in Jakarta that you can consider.
1. Foreign Language Teacher
Teaching foreign languages, especially English, is the most popular work opportunity for expatriates in Jakarta. In actuality, teaching is the primary job option for foreigners. Many educational institutions in Jakarta, ranging from primary schools to higher academic levels, are in need of native speakers, preferably English.
The educational credentials are varied, and so do the pay rates. Obviously, international schools are the ones that pay the most; coming in second is public schools, and paying the least are language training centers.
2. Hospitality
Suppose you plan to blend into Indonesian culture in Jakarta. In that case, hospitality is the industry where you can be a part. Here, you will learn about the varied Indonesian traditions, local customs, and authentic cuisine while working in a dynamic environment.
Foreigners may typically find high-level managerial roles at established four to five hotel chains. If you have years of experience as a chef, upscale restaurants usually open Head Chef positions for foreigners. Speaking many languages in addition to English might be advantageous when looking for a career in the hospitality sector.
3. NGOs
If you love to get to meet people from different cultural backgrounds and experience various situations, working for NGOs (Non-Governmental Organizations) is perfect for you. Let alone if you have qualifications in social development and years of experience working for NGOs, it's easy to land a job here in Jakarta.
As you may already know, NGO positions are usually term-funded and only temporary. Also, the requirements for the job are particular. In some cases, you must have fluency in Indonesian when looking for an expat job in Jakarta, specifically for NGOs.
4. Consulates or Embassies
Typical expat jobs in Jakarta are at embassies or consulates since the workers are from more than just English-speaking countries. Suppose you are interested in working in the consulate or embassy. In that case, there's no better way than to find opportunities in the embassy of your home country.
Check out your embassy's official websites to learn about the available positions. While some positions might be given to existing employees as a form of promotion, it is worth trying to hunt for a job opening.
The pay rates for working in embassies in Jakarta are considerably high, even for foreigners. However, high-paying jobs mostly require challenging application procedures and particular qualifications. Yet, it's all worth it as you will obtain a number of benefits, including pension and healthcare.
5. Tech Jobs
Indonesia is a developing country where tech professionals play a significant role in helping to shape the country. So, it's no wonder that many Indonesians developed tech start-ups that appeal to foreigners with high competencies in the relevant area.
Some of the in-demand tech positions in Indonesia, particularly Jakarta, include DevOps engineers, data scientists, data analysts, IT project managers, cyber security analysts, and business analysts.
Headhunting has a crucial role in hiring in the tech industry. The majority of large tech companies in Indonesia seek candidates with the most experience in the relevant position. Yet, don't take it as an impediment. Jakarta is home to an abundance of tech start-ups where you can always start with. Even most of them are in need of foreigners with high qualifications.

People also read: 5 Luxurious Malls in Jakarta for Your Shopping Spree
Aside from the list above, foreigners primarily work as business executives in multinational companies, which are the most frequent in Jakarta. Much like job hunting in your home country, looking for an expat job in Jakarta is equally challenging if you don't possess the required qualifications.
Once you land a job, all you need to do is to make this city feel like home. Also, at some point, you'll need an international money transfer service to send some cash to your loved ones in your home country. For that reason, you can always use Flip Globe from Flip, a money transfer that allows you to send money to more than 50 countries with a lower transfer fee.